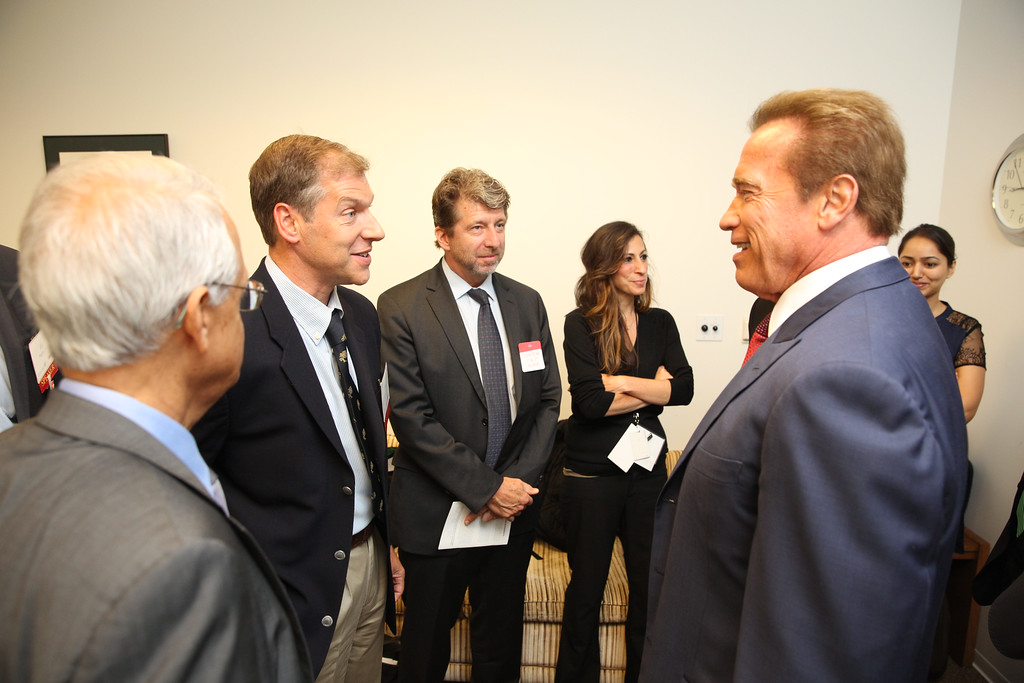 Professor Dan Kammen with Former California Gov. Arnold Schwarzenegger
Former California Governor Arnold Schwarzenegger (Rep) organized a climate conference last Monday to rally against the "dark shadow" of fossil fuels both in California and around the world.
Current Governor of California, Jerry Brown (Dem), called climate change "the dark shadow of the prosperity of the carbon economy."
Former Gov. Schwarzenegger, on the other hand, highlighted the bright future ahead:
"While the politicians in Washington can't get anything done because of being stuck in those ideological foxholes, we here in California have two different governors from two different parties in the same room fighting for the same green energy future. As leaders from all over the world prepare for the U.N. climate change conference in Lima and Paris, we are here to lead by example as California has always done."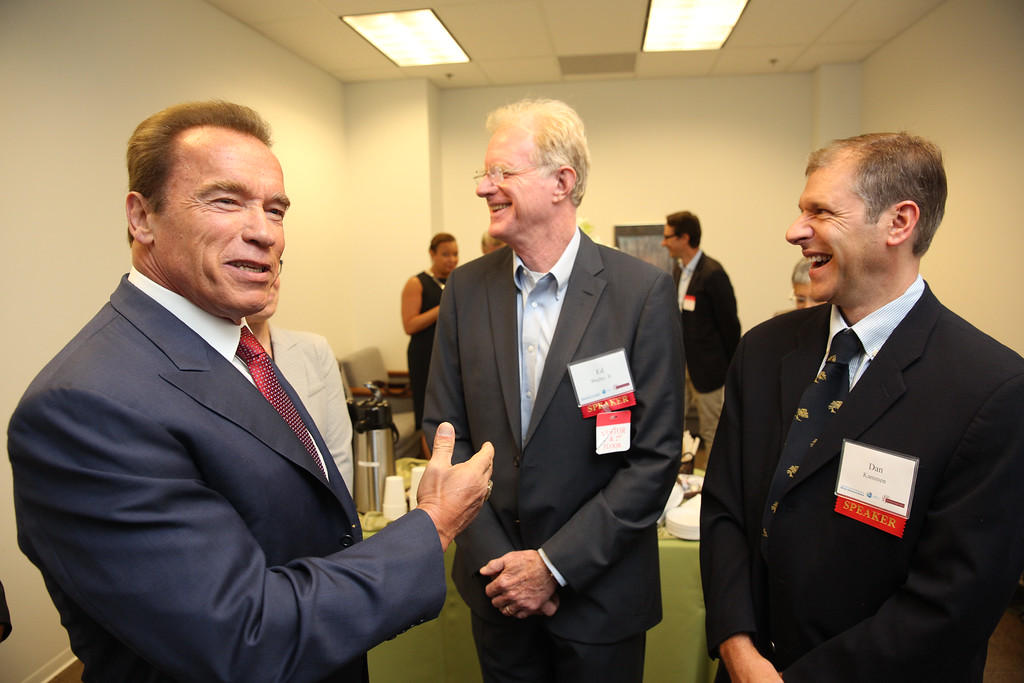 ERG Professor Dan Kammen further emphasized the need to punctuate the positive aspects of changing climate change policy. As he was quoted in the same Climate Wire article:
"We have to highlight where this story has a transition into a series of positive, job-creating, environmental justice-promoting steps to invest in those areas where we know we can make a difference."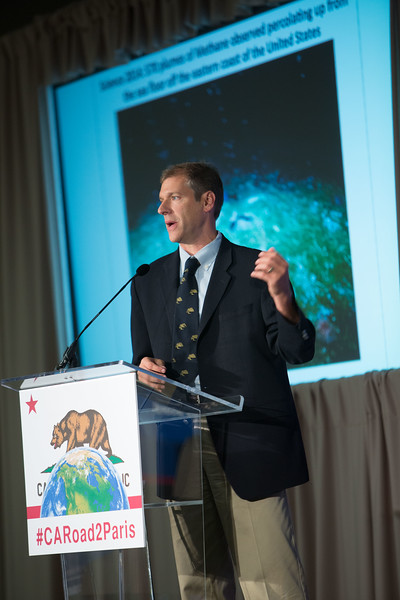 Read the full article from Climate Wire here.