Give to ERG
We ask you to consider pledges to the Energy and Resources Group Annual Discretionary Fund, which was established to provide program support to respond to ERG's most urgent needs and to build on the excellence of our program. Make a secure credit card gift to ERG online or make a PLEDGE in easy monthly installments.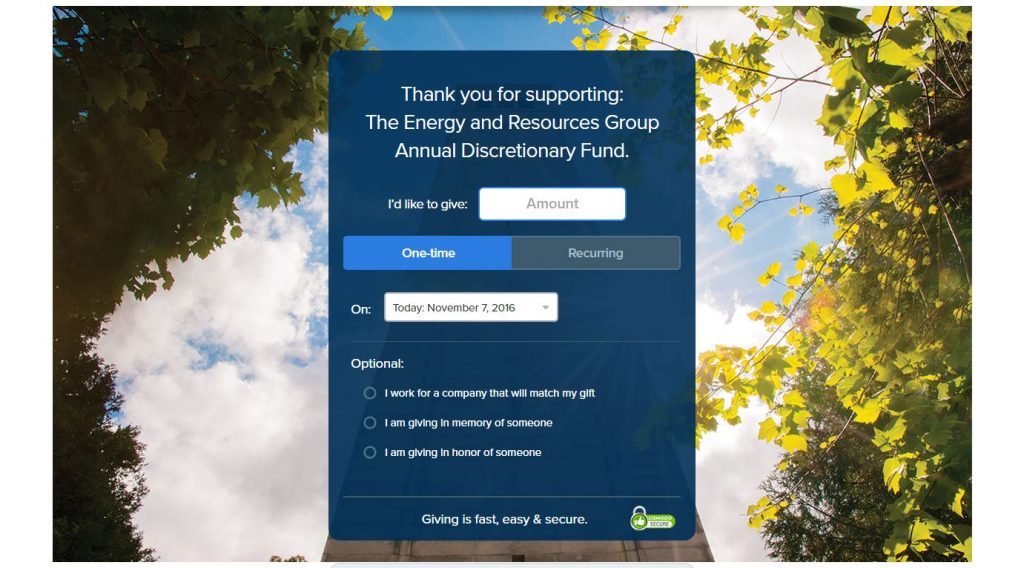 ERG has a 40 year history of outstanding research, teaching, policy advice and scholar-activism. Our diverse and creative projects are a result of ERG's unique collaborative culture. These often need innovative and unconventional approaches — in many cases in areas where traditional funding agencies are not yet providing support. ERG has researched and acted on:
environmental toxics
global change ecology
power systems analysis
renewable energy deployment
sustainable urban planning
environmental and climate justice
biofuels and land use change
financial tools for low-carbon economies
the economic and "social cost" of carbon
safe water and sanitation in the developing world
We thank you for your support to further ERG's fundamental as well as policy-relevant research, research that also provides important funding and academic opportunities for graduate students.
For more information on giving to ERG please contact Bernadette Powell at (510) 643 9903 or powell@berkeley.edu.
Thank you!