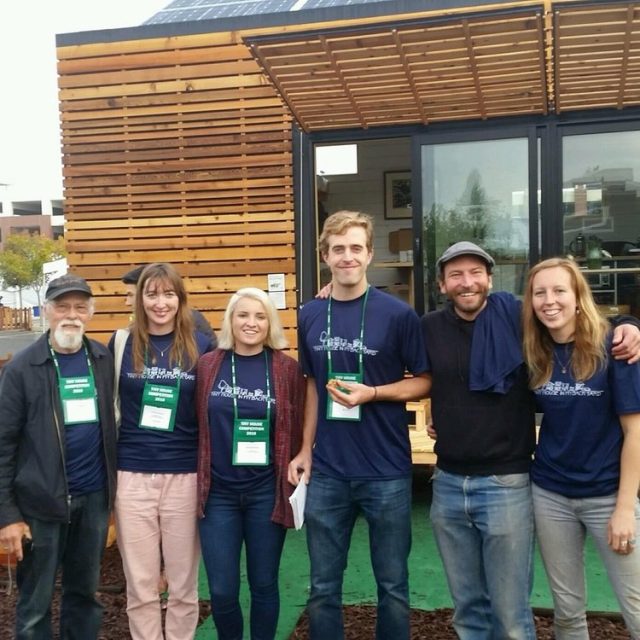 Congratulations to the Tiny House in My Backyard (THIMBY) team for their successful showcase at the Sacramento Municipal Utility District Tiny House Competition last week. The team came in 2nd overall out of 9 teams in a very close competition. The award for 1st overall went to Santa Clara University.
The Tiny House competition in Sacramento challenged collegiate students to build net-zero, solar powered tiny homes. Students competed in categories including Home Life, Communications, Energy Systems, and Architecture.
The Berkeley team won first place in the Home Life category, as well as the Water Conservation, Craftsmanship, and Sustainability sub-categories. ERG graduate student Ian Bolliger was Project Manager for the team, which consisted of undergraduate and graduate students representing diverse departments and disciplines at UC Berkeley.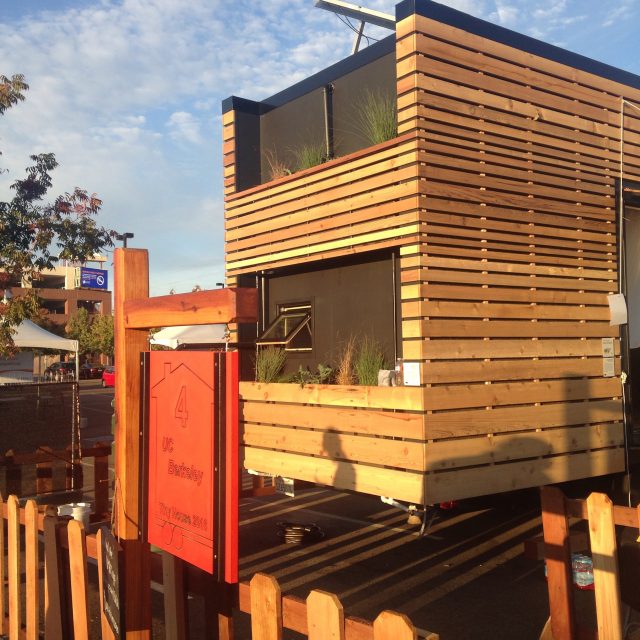 The team's tiny home consisted of sustainable features such as a composting toilet and "living wall" that recycled greywater through biofiltration. Such features are especially useful for living in the Bay Area, where water conservation remains a major issue. The building envelope was also created using sustainable and reclaimed materials.
"This house is a unique manifestation of what a tiny house can be, and represents a lot of technology and new ideas that are pretty unique [with regard] to residential sustainability," said ERG graduate student and THIMBY team member Laney Siegner.
The home was built for about $40,000, creating an option for sustainable, energy-efficient, and affordable housing. The house could be built on the grid and connected to a city's municipal water supply and energy systems.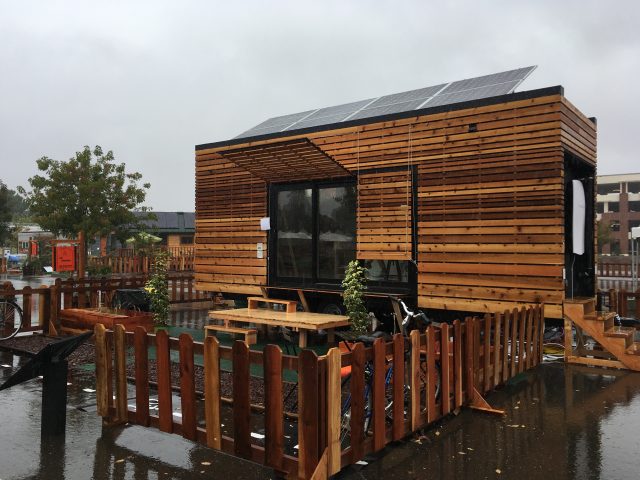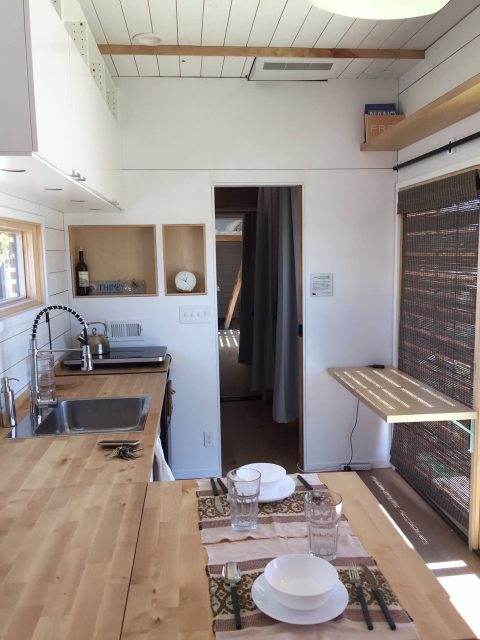 The THIMBY project began in 2014 after a group of ERGies (Energy and Resources Group students) and other students across campus departments decided to participate in the competition. "This process made me value learning how to create things with my hands. It took up a huge amount of time, but seeing an entire house built at the end was incredibly satisfying," said Laney.
Projects like THIMBY put theory into practice. "I would really encourage other ERGies and Berkeley undergraduates to be involved in something like this, especially as interest in tiny houses continues to grow," Laney suggested.
The THIMBY team plans to continue to test the home's systems at Berkeley's Richmond Field Station in the short term. The longer term location and use of the project is still to be determined.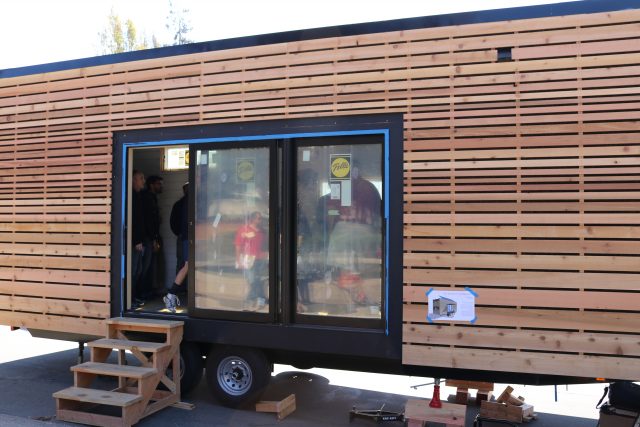 Check out the video of THIMBY at UC Berkeley Homecoming Weekend below:
THIMBY is an interdisciplinary team of UC Berkeley graduate (including many Energy & Resources students) and undergraduate students working together to design and build an affordable, off-grid, 100% solar-powered "tiny" house, with a long-term goal of scaling to form a community of carbon-neutral housing. Like and see their updates on Facebook here. THIMBY was recently featured in an article in Breakthroughs, a magazine by UC Berkeley College of Natural Resources.
Photos from: Sabrina Werts, Johannah Perez, and THIMBY website
Written by: Johannah Perez