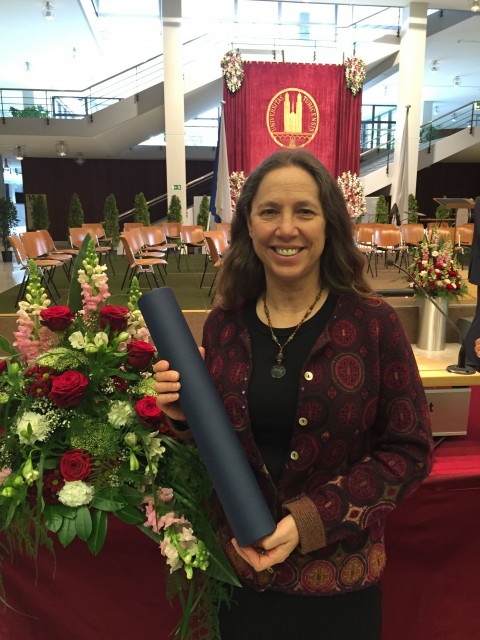 On April 25, ERG adjunct associate professor Margaret Torn (MS'90, PhD'94) was awarded an honorary doctorate from the University of Zurich. She was honored at the "Dies Academicus", the annual founder's day ceremony attended by about 750 people from the University of Zurich and ETH, which included a choral concert and a performance by the university symphony orchestra interspersed with awards to faculty and students.
Margaret was recognized for "her fundamental contributions to deeper understanding of biogeochemical processes in the soil-plant-atmosphere system and their implications for climate, and through this work making important contributions to scientifically-grounded solutions to the problem of sustainable development of natural resources."
She was accompanied by husband/colleague Jim Williams (MS'86, PhD'94).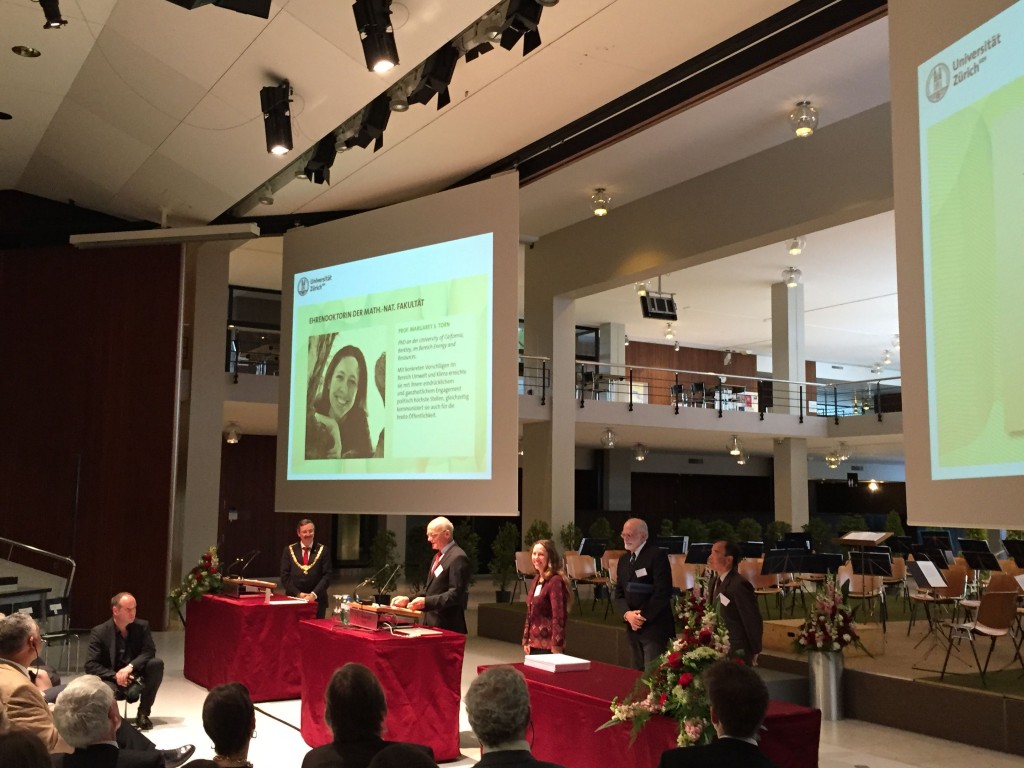 Prof. Torn receiving her honorary doctorate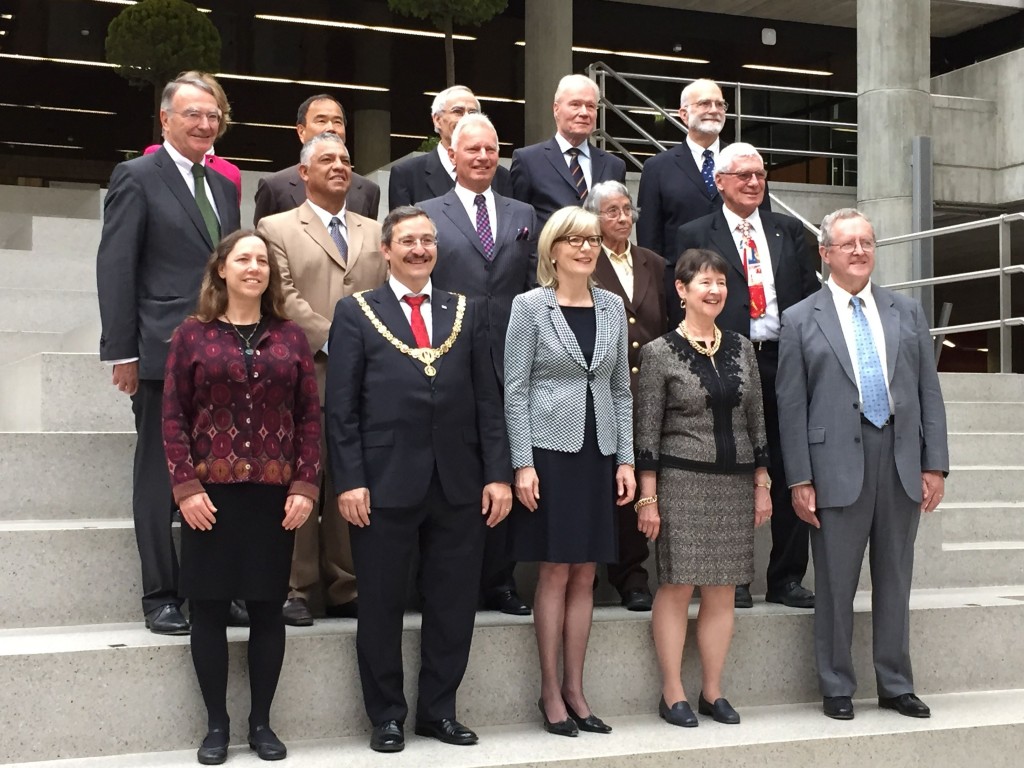 Honorees group photo in Zurich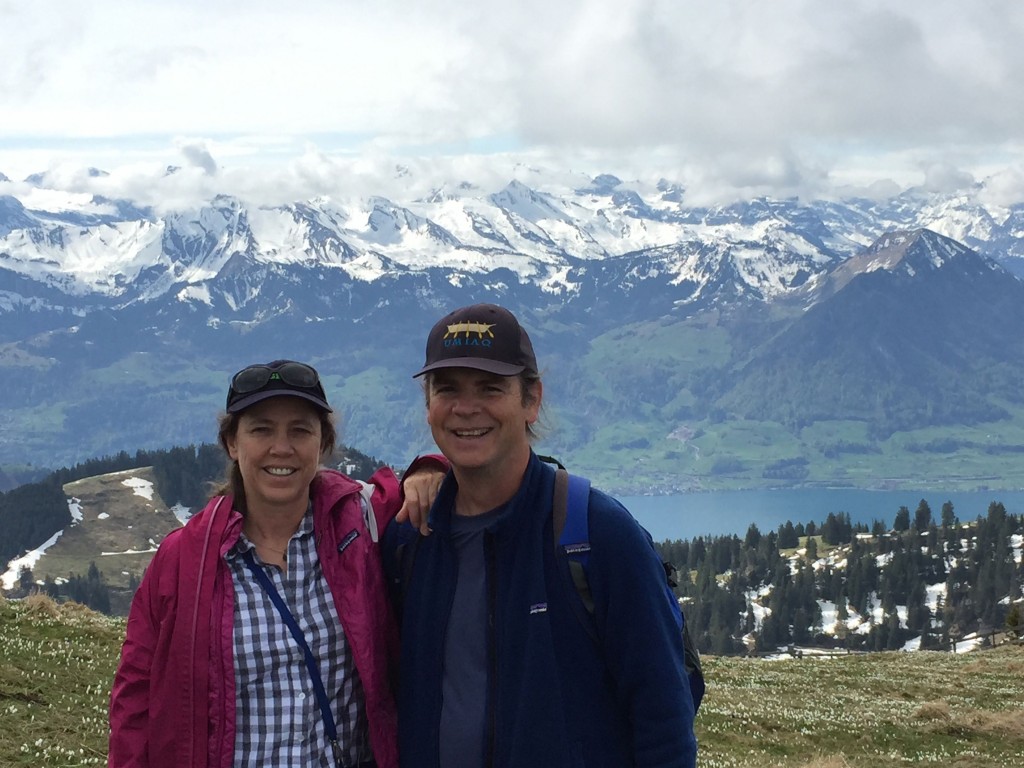 Prof. Torn with Dr. Jim Williams in the Alps
[Images: J. Williams]