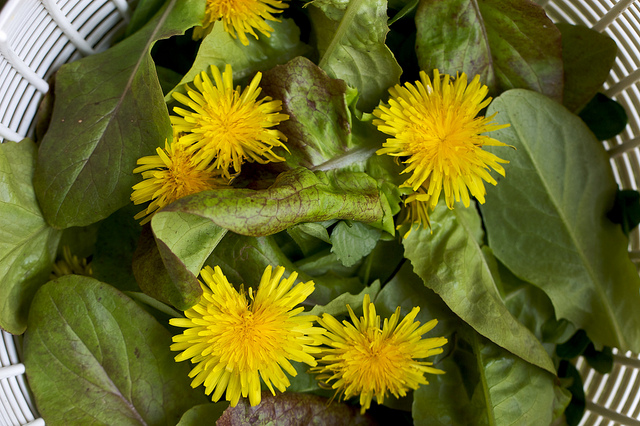 ERG graduate student, Alana (Laney) Siegner, was a finalist in Planet Forward's Storyfest competition on food. National Geographic's food blog, "The Plate," in partnership with the Planet Forward project announced the blogging competition earlier this year. "I love writing and thinking about (and eating) food so I pursued the opportunity," says Laney.
Current ERG Ph.D. candidate, Sasha Harris-Lovett (MS'13), put Laney in touch with the Planet Forward blog team. Laney explains, "I talked to them about my idea to write about urban foraging, and they were really into it. I submitted my blog post, and they put it up on their website back in March, and apparently it was also entered into the Storyfest competition. It was great to hear the blog editors, Sumner Byrne and Mike DeVito, so excited about a post on urban foraging, which I do think has a lot of potential to develop into a sustainable urban food system, but is sometimes dismissed as just a 'Berkeley hippie' thing to do by skeptics." Read Laney's blog post here.
The Planet Forward project hosted the recent Feeding the Planet Summit in Washington, D.C. ERG Ph.D. candidate, Lindsay Holiday (MS'14), attended the event. "At the Summit, I became more aware of the importance of agriculture policy evolving in order to meet the future demand of building resilient sustainable agriculture ecosystems with diversified landscapes as well as better civic engagement at the municipal, tribal and state levels," says Lindsay. "I hope we will continue to move toward understanding and prioritizing food networks that ensure environmental and social benefits."
Planet Forward and The George Washington University presented the second Feeding the Planet Summit in Washington, D.C., on April 23-24. Students from more 28 colleges and universities across the U.S. and around the world convened to address the theme: The Story of Food in the Age of Climate Change.
A unique component of the Feeding the Planet Summit was the Storyfest contest — a storytelling collaborative that invited students from around the world to share their story of food and innovation. Students were asked to address this simple equation: Food + Innovation = ?. Planet Forward is a major university-based collaboration designed to increase public understanding of environmental issues through enhanced storytelling for the digital age. For more information about Planet Forward, go to planetforward.org.
[Image Source: Chiot's Run]