Dr. John P. Holdren, White House Science Adviser, appeared before the Republican-led House Committee on Science, Space and Technology on Wednesday to talk about President Obama's plan to fight climate change. Much of the discussion centered not around the details of the plan but the reality of climate change.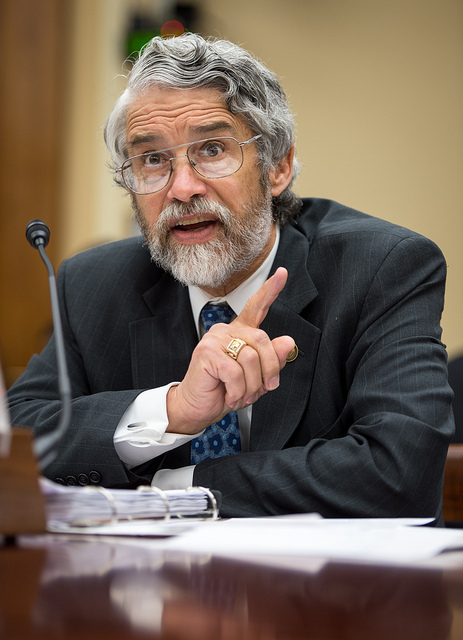 Dr. Holdren emphasized the need for the U.S. to take the lead in climate change mitigation:
"The limitation of carbon emissions in the United states is a very important first step for us to take on a longer trajectory to meet the President's goals of a 17 percent reduction from 2005 by 2020, and ultimately an 80 percent reduction by 2050. If the United States does not take that sort of action, it is unlikely that other major emitters in the world — China, India, Russia, Europe, Japan — will do so either. And the fact is, all of us need to reduce our carbon emissions if we are to avoid unmanageable degrees of climate change."
Dr. John Holdren is Assistant to the Pres­i­dent for Sci­ence and Tech­nol­ogy and is Co-Founder of the Energy and Resources Group.
See the full story in Climate Progress here.