Wind and Solar Energy Potential in The Democratic Republic of Congo – New ERG Study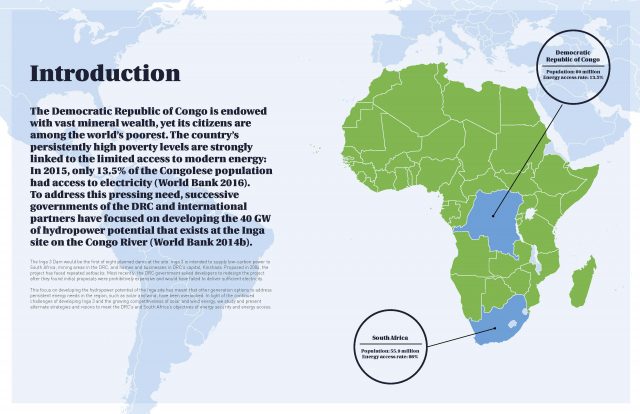 Image: Renewable Riches: How Wind and Solar Could Power DRC and South Africa (2017)
Ana Mileva, Ranjit Deshmukh, and Grace Wu discuss The Democratic Republic of Congo's (DRC) position to harness reliable renewable energy.
"In the analysis Renewable Riches, researchers from the University of California's Energy and Resources Group modeled the DRC's best wind and solar sites.

According to the report, the country's wind and solar potential, measured at 85GW, could address the country's chronic power shortages and would far surpass the output of the planned 4.8GW Inga 3 Dam on the Congo River. 60GW of that energy could be installed at less than $0.07 per kWh, which makes it competitive with conventional power options, says the report."
Read the ESI Africa article here, and the full study: Renewable Riches: How Wind and Solar Could Power DRC and South Africa.