U.S. News puts Berkeley at the top of the field among global universities.
The field of environment and ecology includes subjects such as environmental health, environmental monitoring and management, and climate change. The study of the environment and ecology deals with the relationships between living things and the physical world. These are the world's best universities for the field of environment and ecology, based on their reputation and research.
In terms of the selection methodology:
These subject-specific rankings – which are not of academic majors, departments or specific schools at universities, such as business schools or medical schools – are based on academic research performance in those subjects. We have used various bibliometric measures, including publications and citations, as well as indicators for global and regional reputation in that specific subject. ​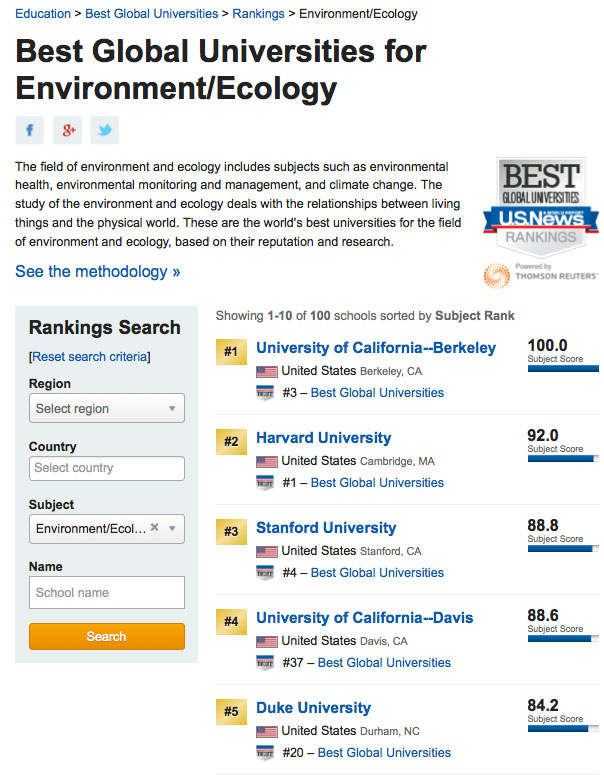 Kamagra Oral Jelly ist eine der meistbesprochenen Erektionspillen.
Read more here.