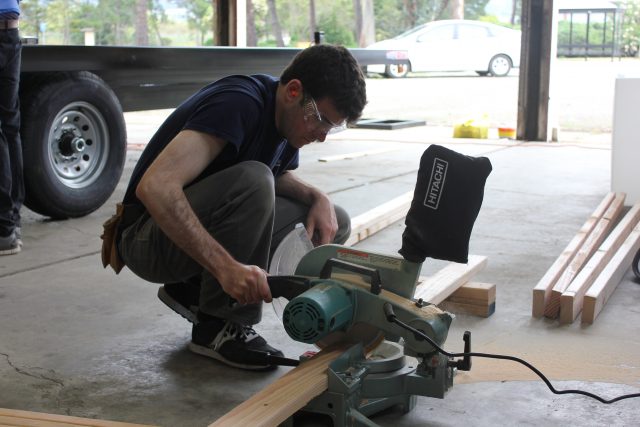 The Tiny House in My Backyard (THIMBY) is an interdisciplinary team of UC Berkeley graduate and undergraduate students working together to design and build an affordable, off-grid, 100% solar-powered "tiny" house. The construction of their first "tiny" house began on May 23rd when the support for the unit's water tanks was established. Since then, the team has made rapid progress! They've installed PT plywood for the sub-floor, secured materials donations from Taco and Warmboard, Inc., and assembled three of the walls.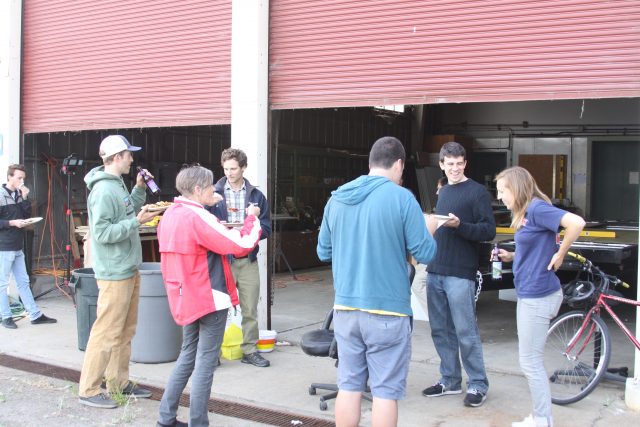 To mark the beginning of construction, the THIMBY team hosted a kick-off BBQ at their build site at the Berkeley Global Campus on June 8th. THIMBY team members, advisers, and sponsors gathered to celebrate the occasion and "christen" the trailer by breaking open a bottle of champagne on its tongue.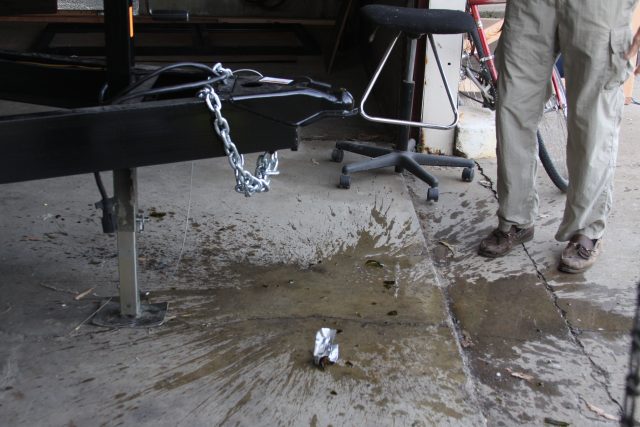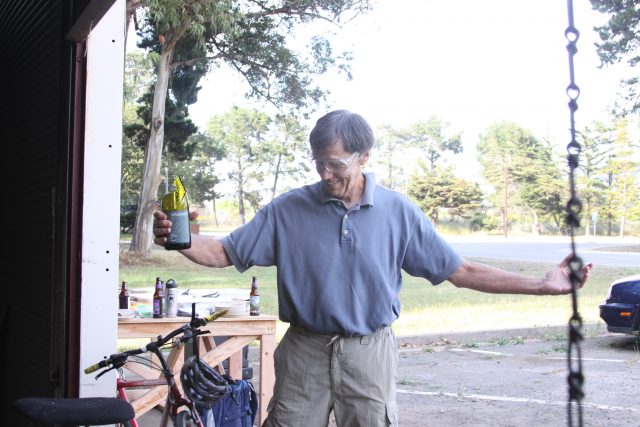 In the coming weeks, the team expects to finalize the roofing plan, procure it's heat pump, and install the Warmboard-R radiant panels. Graduate student Laney Siegner (MA'16) happily stated "After years of designing THIMBY, we're beyond excited to be finally building it."
---
About THIMBY:
"This project represents an opportunity for students from diverse departments to learn about sustainable design principles through hands-on experience in all phases of development, from design to construction to performance evaluation. The house will be compact (less than 400 sq. ft.), yet will provide a comfortable and inviting home environment, with a focus on energy and water efficiency. Ultimately, the project is intended to serve as a "living lab" on the Berkeley Global Campus, allowing researchers to test novel technologies and strategies for residential design and systems integration. We intend for it to catalyze additional projects, such as those produced by the UC Berkeley Solar Decathlon team, designed to address the pressing issues of climate and housing the face the East Bay community." – THIMBY.org
Read more about THIMBY at www.thimby.org
Like and see their updates on Facebook here.