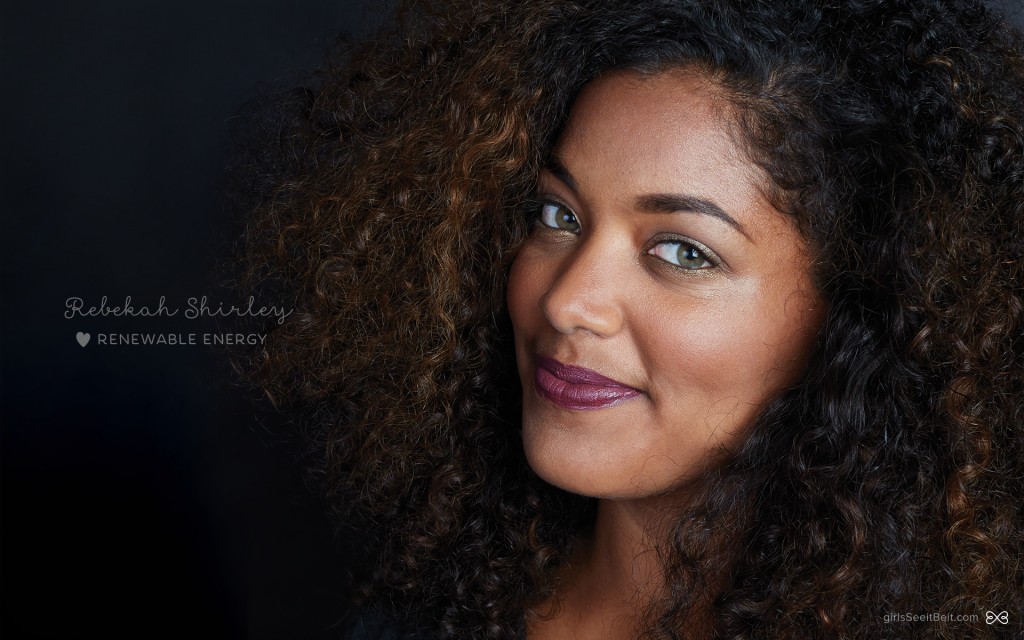 Inspired to reach preteen girls with science and math, ERG alumnus Beth Zotter (MS'04) and colleague Amanda Dowd started "See it Be it: Profiles of Women who Love Math and Science" — a Kickerstarter project for the production of a calendar which features women working in STEM fields.
"What's really interesting about this product is that it connects with girls at the moment when their interest in math and science is most vulnerable – adolescence," says Dowd, "We plan to capture the diversity and true beauty of young women in STEM careers today. We want girls everywhere to relate to these strong and wicked-smart females."
The project was a success, and featured in the calendar for April is ERG's own PhD candidate Rebekah Shirley. "Beth sought out some women in STEM careers/studies to pose for a calendar directed at young girls. She emailed me, and of course I said yes," says Rebekah. "We were photographed and interviewed about our interests, and it was all compiled into this calendar which went on sale in December. What a fun and essential cause!"
Hard copies of the calendar have been sold out, but digital copies and desktop wallpaper can be downloaded at the See It Be It website here.