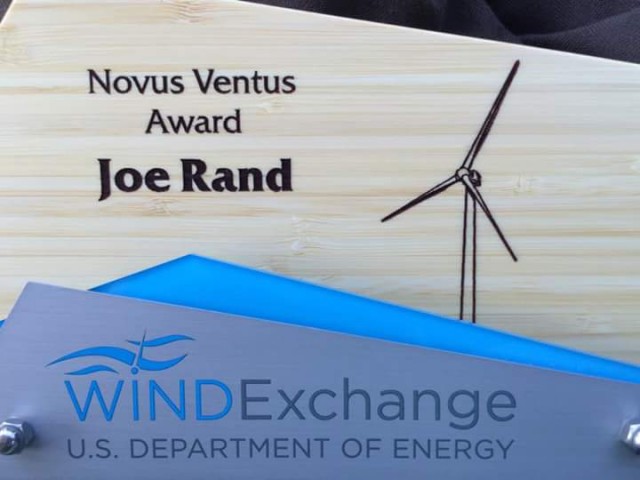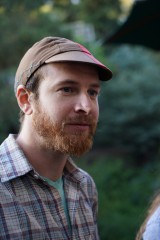 ERG graduate student, Joe Rand, has received the Novus Ventus Award from the U.S. Department of Energy's Wind Program. The award recognizes an individual who has made an impact and demonstrated commitment to wind advocacy within a relatively short career.
The award was presented at the DOE's WINDExchange Summit in Orlando on May 18, where Joe's previous work with KidWind, the North American Board of Certified Energy Practitioners, the NC Wind Application Center, and his current research with Lawrence Berkeley National Lab (LBNL) on public acceptance of wind power was highlighted. Joe also chaired a panel with Eric Lantz and Ryan Wiser of LBNL to discuss state and regional data in the Wind Vision at the Summit.
For more information on the Summit, read more on the DOE's website here.