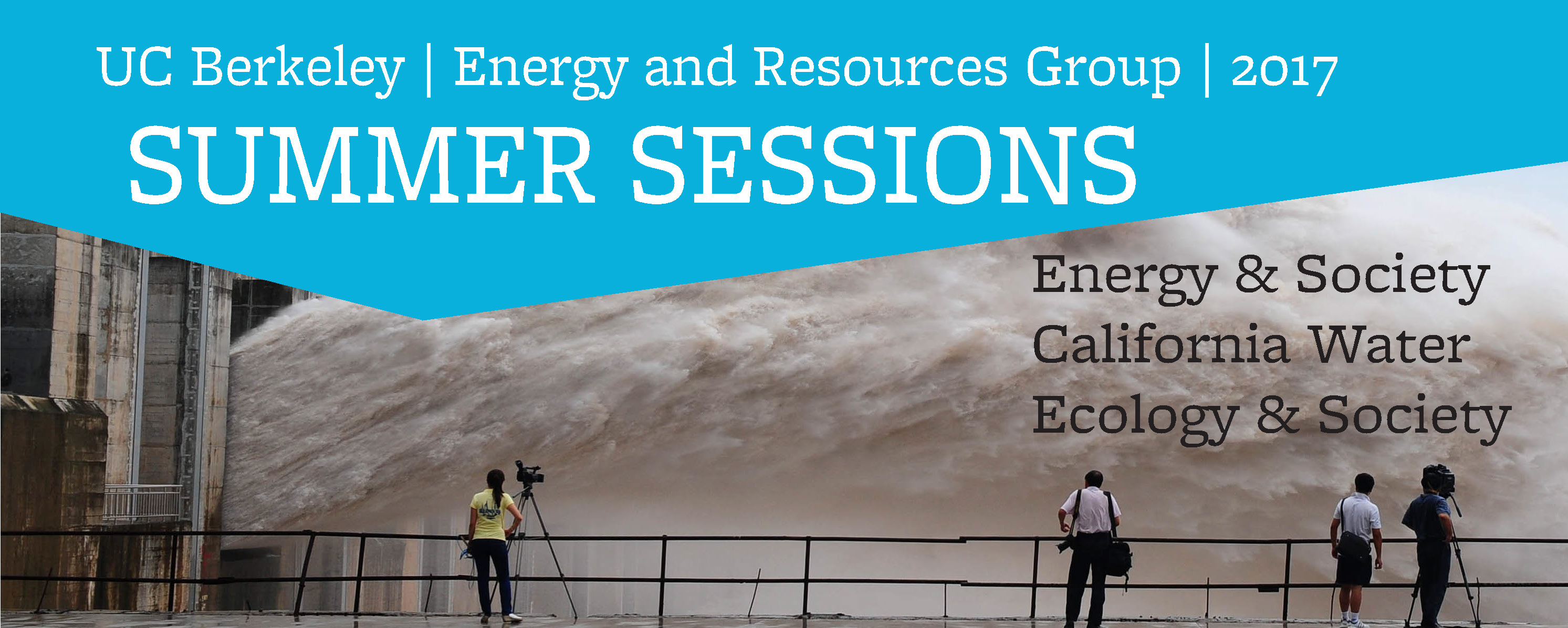 The Energy and Resources Group is offering three of its most popular courses during Summer Sessions, and registration is now open to the public and UC Berkeley students. Register today!
Energy and Society – (4 units) 06/19-08/11/17, MWF 2-5PM: You will develop an understanding – and a real working knowledge – of energy technologies, policies and options. This will include analysis of the different opportunities and impacts of energy systems that exist within and between groups defined by national, regional, household, ethnic, and gender distinctions. Analysis of current and future energy choices is stressed, as well as energy's role in determining both local environmental conditions and global climate.
Ecology and Society – (3 units) 06/19-08/11/17, MWF 12-2PM: This course introduces the many ways in which our lives are intertwined with the ecosystems around us. Topics include ecological limits to growth, climate change and other threats to biodiversity, the value of ecosystem goods and services, ecology of disease, ecotoxicology, evolution of cooperation in ecosystems, industrial ecology, and the epistemology of ecology.
California Water – (3 units) 06/19-08/11/17, MWF 10AM-12PM: For six decades, California has debated how to best move water from the wet North to the dry South while balancing water reliability for users, protecting the environment, economy, and culture. This course covers the history of California water development and environmental transformation and focuses on the science, economics, and politics underlying current water debates.
Summer courses are open to students and the public. Courses can meet the requirements for the Energy and Resources Minor and other degree programs, both undergraduate and graduate. Contact your advisor or ERG for information.
Expanded financial aid, loans, and scholarships are available!
For registration information, please visit the Summer Sessions website or contact ERG at ergdeskb@berkeley.edu or (510) 642-1640.