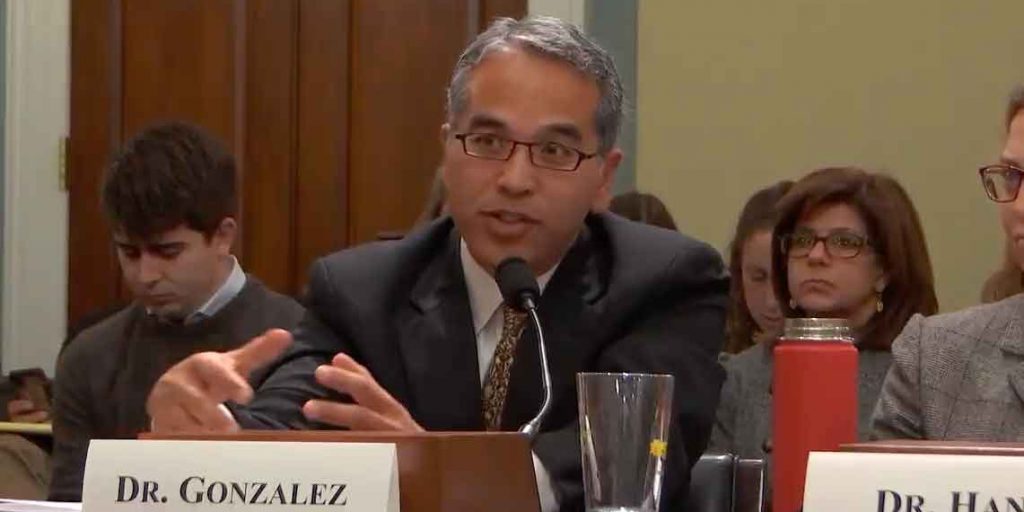 During a recent House Natural Resources Committee event titled "Climate Change and Public Lands: Examining Impacts and Considering Adaptation Opportunities," ERG alumnus Patrick Gonzalez (PhD '97) provided testimony as an expert witness on climate change.
As an associate adjunct professor in the Department of Environmental Science, Policy, and Management and principal climate change scientist with the US National Park Service, Gonzalez researches the effects of anthropogenic climate change and develops natural resource management policies that incorporate findings from climate change science. He has also been a leading author for the Intergovernmental Panel on Climate Change (IPCC), which one the 2007 Nobel Peace Prize.
Gonzalez's testimony focuses on the heightened susceptibility of the National Parks to climate change impacts, management solutions that can be used to mitigate these effects, and the broader-scale steps that must be taken in order to limit further exacerbation of climate change.
The full hearing may be viewed on the House Natural Resources Committee Democrats' YouTube page and Gonzalez's written testimony is available on the committee's website. Coverage from the College of Natural Resources may be found here.