MAX MORITZ – What is pyrogeography and how can it help us coexist with wildfire?
March 17, 2021 @ 4:00 pm

-

5:30 pm

PDT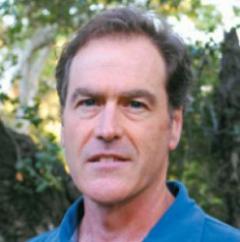 THE ENERGY AND RESOURCES GROUP PRESENTS:
TITLE:
What is pyrogeography and how can it help us coexist with wildfire?
SPEAKER:
Max Moritz Earth Research Institute University of California, Santa Barbara
DATE: 
March 17, 2021
TIME: 
4:00-5:30 PM
LOCATION: 
Zoom
MEETING ID:
953 6989 7313
NOTE: 
Participants who are not eligible for a UC Berkeley-provided Zoom account can use a Zoom account provided by their institution, can create a free, consumer Zoom account (at
https://zoom.us/freesignup/
), or can dial in via the phone.
DESCRIPTION:
With increasing area burned and homes lost in California, we must somehow adapt to, and coexist with, wildfire in the coming decades.  In my talk I will review what we have learned as the field of pyrogeography has progressed, as well as where uncertainties still exist.  In the context of modeling, a key challenge is to include realistic patterns of both climate change and human activity in our future projections.  In the context of policy, a key challenge is to integrate scientific findings into guidance for land use and urban planning.
Den aktive ingrediens i Cialis, tadalafil, er en reversibel selektiv hæmmer af specifik FDE type 5 (FDE-5) cGMF. Når seksuel stimulering forårsager lokal frigivelse af nitrogenoxid, fører hæmning af FDE-5 med tadalafil til en stigning i cGMP-niveauet i corpora cavernosa mandligmagt.com i penis. Konsekvensen heraf er afslapning af arterielle glatte muskler og blodgennemstrømning til vævet i penis, hvilket forårsager erektion. Tadalafil har ingen virkning uden seksuel stimulering. I in vitro-undersøgelser har tadalafil vist sig at være en selektiv inhibitor af FDE-5. FDE-5 er et enzym, der findes i de glatte muskler i corpora cavernosa og karrene i de indre organer, i skeletmuskler, blodplader, nyrer, lunger og cerebellum. Virkningen af tadalafil på FDE5 er 10.000 gange større end virkningen på andre typer FDE (FDE1, FDE2, FDE4 og FDE7). Tadalafil er 10.000 gange mere aktiv i forhold til at blokere FDE-5 end FDE-3, et enzym, der er identificeret i hjertet og blodkarrene. Denne selektivitet for FDE-5 frem for FDE-3 er vigtig, fordi FDE-3 er et enzym, der er involveret i hjertemusklens sammentrækning.
BIOGRAPHY:
Max got his PhD in biogeography in 1999, has been a statewide wildfire specialist with UC Cooperative Extension since 2004, and is also now an adjunct professor at the Bren School at UCSB. Much of his research is on the dynamics and effects of fire regimes at relatively broad scales. He has used different spatial approaches to analyze landscape fire patterns, including mapped drivers of fire hazard, projections of climate change effects on fire activity, and home loss studies. Through his extension activities, Max aims to translate and apply scientific information for sustainable planning and management decisions on fire-prone landscapes.