ERG Colloquium: Matthew Potts
October 1, 2014 @ 4:00 pm

-

5:30 pm

PST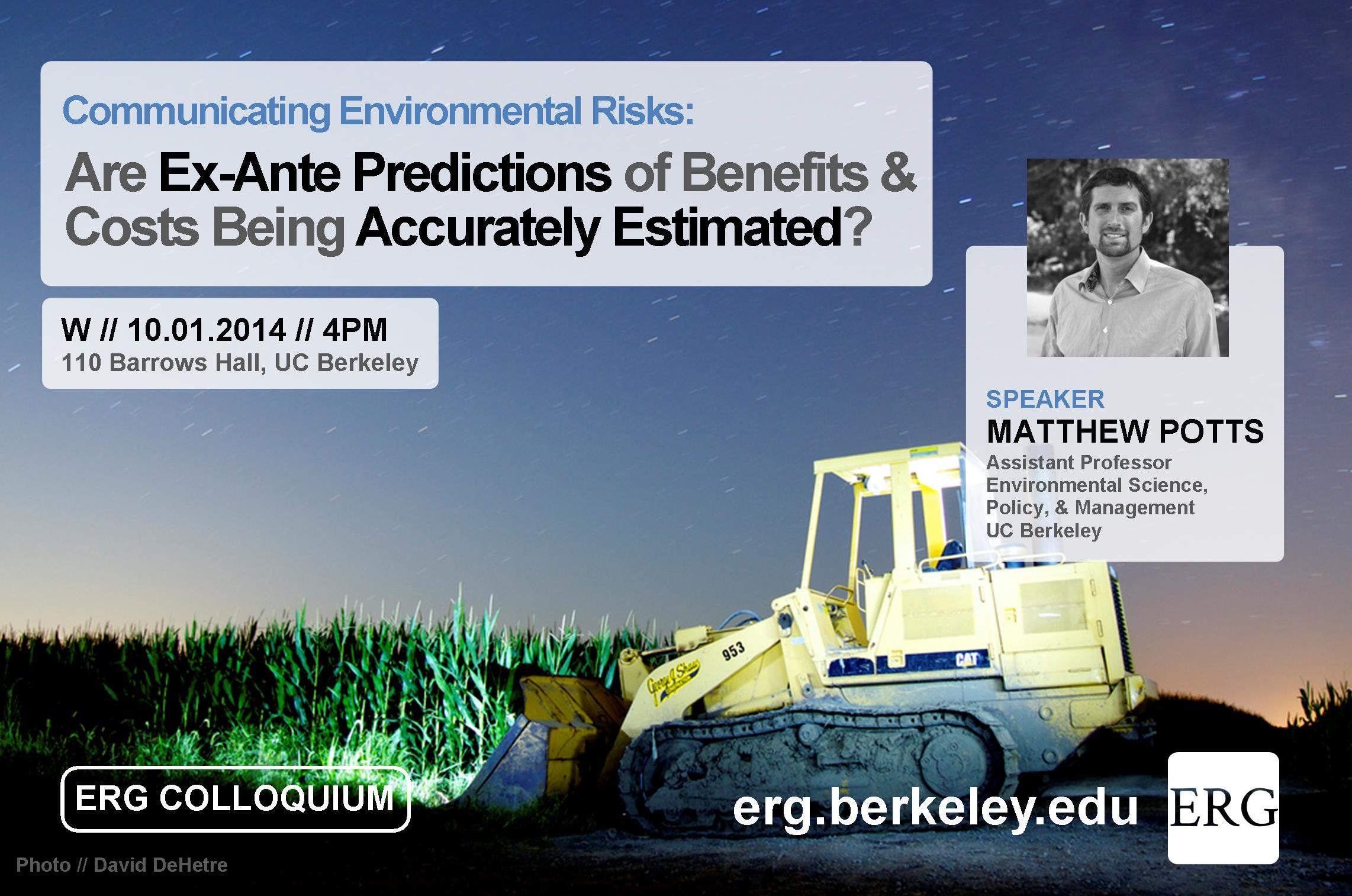 Energy and Resources Group Fall 2014 Col­lo­quium Series (ER295)
TITLE Communicating Environmental Risks: Are Ex-Ante Predictions of Benefits and Costs Being Accurately Estimated?
SPEAKER Matthew Potts Assistant Professor Environmental Science Policy and Management UC Berkeley
In a rapidly changing word, environmental scientists are rightly concerned about the negative and likely irreversible impact humans are having on the planet. However are the stories of change being told accurate and realistic? In this talk, I will explore this issue through the lens of the production of biofuel feedstocks. Specifically, I will present evidence that the potential greenhouse gas impacts and biodiversity impacts of biofuels are being overestimated. In doing so, I hope to spark a discussion on how best to assess future environmental risks when the science is uncertain or unknown.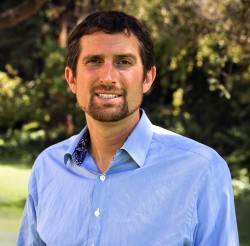 Matthew Potts has a broad interdisciplinary background with training in mathematics, ecology and economics with a BS from the University of Michigan and a PhD from Harvard University. He has extensive international experience conducting field research in tropical forests throughout the world. His varied research interests include spatial aspects of forest management and land-use planning as well as how human actions, values, and ethics affect biodiversity conservation.