The Energy and Resources Group summer instructors understand the complex and interdisciplinary nature of sustainability. All have significant experience teaching and/or professional experience in the subject areas of their courses. For course descriptions and schedule, visit our Summer Curriculum and Schedule page.
Instructors listed may be subject to change.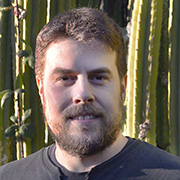 SAMUEL EVANS
Course: Climate Change Economics
Office Hours: TBD, online
Sam Evans is an environmental and natural resource economist who specializes in the economics of climate change and the design of climate policy. He is an expert in computable general equilibrium modeling of climate and energy policies, and has worked extensively on evaluating the impacts California's and China's long term decarbonization strategies. Sam is currently a postdoc in the Environmental Science, Policy, and Management (ESPM) Department at UC, Berkeley and an adjunct professor in the Lokey School of Business and Public Policy at Mills College in Oakland. Before coming to Berkeley, he received his Ph.D in agricultural and resource economics from Colorado State University where he was a NSF IGERT fellow in multidisciplinary approaches to sustainable bioenergy.
JULIAN FULTON
Course: California Water
Office Hours: TBD, online
Julian Fulton is an Assistant Professor of Environmental Studies at California State University Sacramento, where he teaches and conducts research on issues related to water sustainability. He is interested in the relationships between water use and economic development, focusing on modeling and governance. Dr. Fulton's current research focuses on California's water footprint, global trade in virtual water, and the water-energy-climate nexus. His previous research includes water use in the transportation sector, conservation strategies among California utilities, and European flood management policy. His work is published in peer-reviewed journals, book chapters, think tank publications, and governmental reports from California to the international level. Dr. Fulton holds a PhD in Energy and Resources from the University of California Berkeley.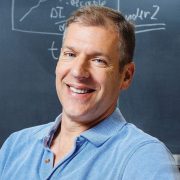 Course: Energy and Society
Office Hours: Online
Dr. Daniel M. Kammen is a Professor of Energy at the University of California, Berkeley, with parallel appointments in the Energy and Resources Group where he serves as Chair, the Goldman School of Public Policy where he directs the Center for Environmental Policy, and the Department of Nuclear Engineering. Kammen is the founding director of the Renewable and Appropriate Energy Laboratory (RAEL; rael.berkeley.edu), and was Director of the Transportation Sustainability Research Center from 2007 – 2015.
He was appointed by then Secretary of State Hilary Clinton in April 2010 as the first energy fellow of the Environment and Climate Partnership for the Americas (ECPA) initiative. He began service as the Science Envoy for U. S. Secretary of State John Kerry in 2016, but resigned over President Trump's policies in August, 2017. He has served the State of California and US federal government in expert and advisory capacities, including time at the US Environmental Protection Agency, US Department of Energy, the Agency for International Development (USAID) and the Office of Science and Technology Policy.
Read more on his ERG Core Faculty page.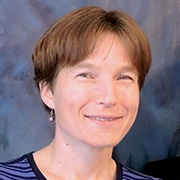 AMBER KERR
Courses: Ecology and Society
Office Hours: TBD, online
Amber Kerr is an agricultural ecologist focusing on climate change impacts and adaptation. She has studied nutrient cycling in California grasslands (Stanford University, Earth Systems, BS/MS 2002), drought resilience of maize-legume agroforestry systems in Malawi (UC Berkeley, Energy and Resources Group, Ph.D. 2012), and climate adaptation options for California specialty crop farmers (UC Davis, postdoctoral scholar, 2014-2016). While an ERG Ph.D. student, Amber also worked on projects including greenhouse gas inventory methods for California, state-level renewable energy innovation strategies, and global comparisons of financial debt with ecological debt. She is currently an adjunct faculty member in the Biology Department at Las Positas College in Livermore.
Amber grew up in Queensland, Australia, but has deep roots in California (including parents who met as UC Berkeley undergraduates). She lives in Mountain View with her husband and three young children. In her not-so-abundant spare time, Amber can be found studying oak regeneration and microclimate in Bay Area rangelands, weeding her backyard vegetable garden, and teaching her kids how to choose the best fruit at the farmer's market.
Course: Water and Sanitation Justice
Office Hours: Online
Isha Ray joined the faculty of the Energy and Resources Group in 2002. She has a BA in Philosophy, Politics and Economics from Somerville College, Oxford University, and a PhD in Applied Economics from the Food Research Institute at Stanford University. She is the Co-Director of the Berkeley Water Center and a Faculty member of the Institute for South Asia Studies.
Professor Ray's research interests are water, sanitation and development; water and gender; technology and development; and common property resources. Her research projects focus on access to water and sanitation for the rural and urban poor, and on the role of technology in improving livelihoods. She teaches courses on research methods in the social sciences, water and development, technology and development, and community-driven development. In addition to research and teaching, she has extensive past and ongoing experience in the non-profit sector on sustainable development, water, and gender equality.
Read more on her ERG Core Faculty page.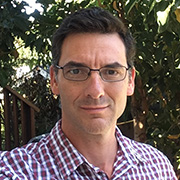 THOMAS POWELL
Course: Environmental Classics
Office Hours: TBD, online
Tom Powell is a forest ecologist that uses empirical and theoretical approaches to understand how terrestrial ecosystems respond to and recover from anthropogenic and natural disturbances. He is currently a postdoctoral fellow working on the NGEE-Tropics project at LBNL. He uses process-based models to understand how climate change will alter demographic rates, community composition and ecosystem function of tropical and western conifer forests. He also enjoys spending as much time as possible in the field making tree physiological and biometric measurements to parameterize and validate his process-based forest models. Prior to joining the lab, Tom received a PhD from Harvard University. His thesis was about the effects of severe drought on the Amazon rainforest. He received a MS in forestry from the University of Florida and a BS in natural resources from the University of the South. Tom also worked as a research scientist with the Smithsonian Environmental Research Center investigating the effects of elevated CO2 and fire on Florida scrub-oak ecosystems. While at the Smithsonian, Tom and his colleagues spent many lunch hours discussing environmental literature, many of which are covered in the Environmental Classics course. He started his career working as a forester in Nepal securing non-timber forest products and water resources for Himalayan village communities.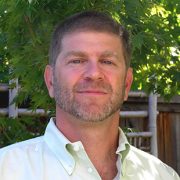 Course: Business, Sustainability, and Society
Office Hours: TBD, online
Dave Rochlin is both a continuing lecturer and executive director of the Innovation Creativity and Design Practice at UC Berkeley's Haas School of Business. He is also the faculty director and lead instructor for the UC Berkeley summer abroad program in Geneva, Switzerland (UGBA193i) – focused on business innovation for sustainability, social responsibility and positive impact – and teaches a related undergraduate course here in Berkeley (UGBA 192t) called "Business Models and Strategies for a Better World". He also co-developed and teaches the MBA-level applied innovation project course (Haas@Work), the core Fundamentals of Design Thinking Course, and a cohort-wide foresight and exponential change design sprint.
Outside of Haas, Dave is a consultant and social entrepreneur, focused on market-based approaches to social/environmental issues including deforestation, climate change, corporate social responsibility, sustainability business, and ethical globalization.
Read more on his Haas Faculty page.
SUMMER GRADUATE STUDENT INSTRUCTORS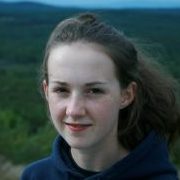 JESS CARNEY
Course: Energy and Society
Jess Carney is interested in understanding how sustainable energy integration impacts power grids and electricity markets.
Read more on her ERG Current Students page.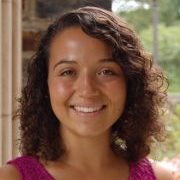 ISA FERRALL
Course: Energy and Society
Isa Ferrall is interested in the impact of renewable energy on rural electrification, global development, and the domestic energy sector.
Read more on her ERG Current Students page.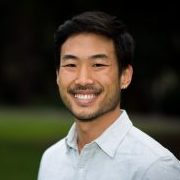 SEIGI KARASAKI
Course: Water and Sanitation Justice
Seigi is really, really into drinking water access. He is particularly passionate about mulling over why and how drinking water disparities have emerged in California (hint: systemic racism and classism).
Read more on his ERG Current Students page.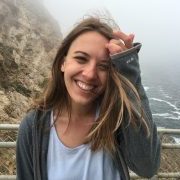 ESTHER SHEARS
Course: Climate Change Economics
Esther researches how climate change will impact the financial sector and how the private sector and regulatory agencies are responding to climate-related financial risks.
Read more on her ERG Current Students page.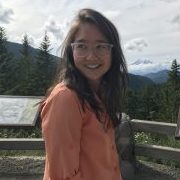 ANNA YIP
Course: Climate Change Economics & Business, Sustainability, and Society
Anna spent most of her undergrad career studying and analyzing her campus' 'Zero Waste by 2020' goal. She quickly fell in love with the field and plans to dedicate the rest of her career contributing to improving waste systems in the US.
Read more on her ERG Current Students page.