Courses
All Course Offerings Please note: This is a full list of ERG course offerings; not all courses are offered each term. For current course offerings, please refer to the online ... Continue Reading »
Go to page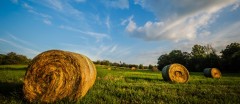 Climate & Carbon Sciences Program
The research mission of the Climate & Carbon Sciences Program is to advance the understanding and prediction of multiscale climate dynamics, abrupt and extreme climate events, terrestrial feedbacks to climate change, and their impacts on energy and water resources.
Go to page
Affiliated Faculty
ERG has a small core faculty but a much larger group of affiliated faculty. Affiliated faculty are based in other departments on campus or at the Lawrence Berkeley National Laboratory, ... Continue Reading »
Go to page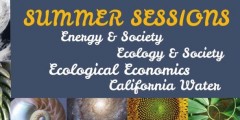 ERG Summer Courses Available
February 28, 2016
ERG is offering four of its most popular courses this summer! Enroll Today!
Go to post
MS, PhD
The Threats to Biological Diversity in California ('90 MS) Environmental Controls Over Methane Flux from Ecosystems and the Potential for Feedbacks with Climatic Change ('94 PhD) See Faculty Profile
Go to Margaret Torn's page