The Role of Commerical Buildings in China's Renewable Electricity Future (PhD '18) Froylan Sifuentes is a PhD student with the Energy and Resources Group at UC Berkeley. Before joining ERG's family, Froy studied Chemical Engineering at MIT with a focus on energy and sustainability. As a student at MIT he also led efforts for sustainability on the campus and worked on sustainable development projects in Latin America. Current research interests include demand response, renewable energy integration and electricity market evolution in the US, China and Mexico.
Curriculum Vitae
Publications:
Links:
STUDENT SPOTLIGHT
The world is witnessing a rapid advance in renewable energy with China as one in the forefront. However, adding enough renewable energy to satisfy China's growing power needs is quite complex. ERG Ph.D. candidate, Froy Sifuentes, focuses on the challenges of integrating wind power to help make China's grid cleaner. Read on and learn more about Froy and his work (and fun) at ERG.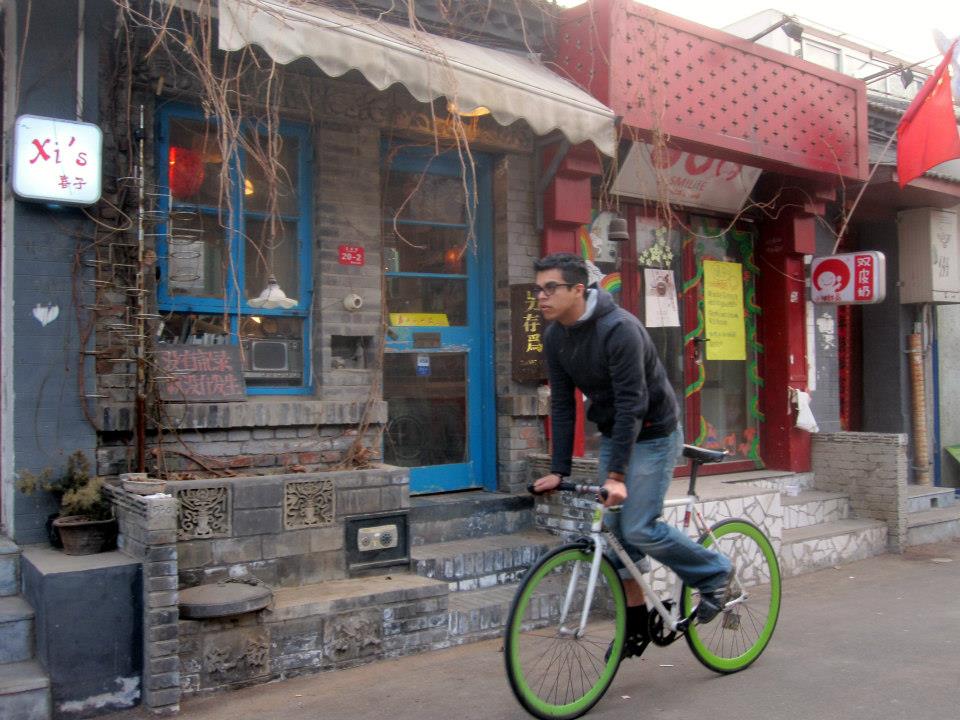 What have you been working on at ERG that most excites you?
I study smart grid solutions for China's renewable energy integration problems. The renewable energy sector is quickly changing. It is challenging since it's a large scale problem, and we are looking through a new and very specific lens. I am focused on challenges arising while integrating large amounts of renewable energy into the system. Specifically, I study how the smart grid and demand response can improve the rate of wind power utilization and, therefore, make the grid cleaner.
What difference has researching at ERG made for you?
At ERG, I have found opportunities to learn, to connect and to grow. Researching here has opened new avenues to learn new skills that help me understand a topic with global importance. The connections of ERG students, professors and associated faculty have been key to find out resources quickly and efficiently. The community at ERG is one that cares and strives for a work-life balance. While researching at ERG, I have not only learned much about an interesting and challenging problem, but I have also learned much about myself.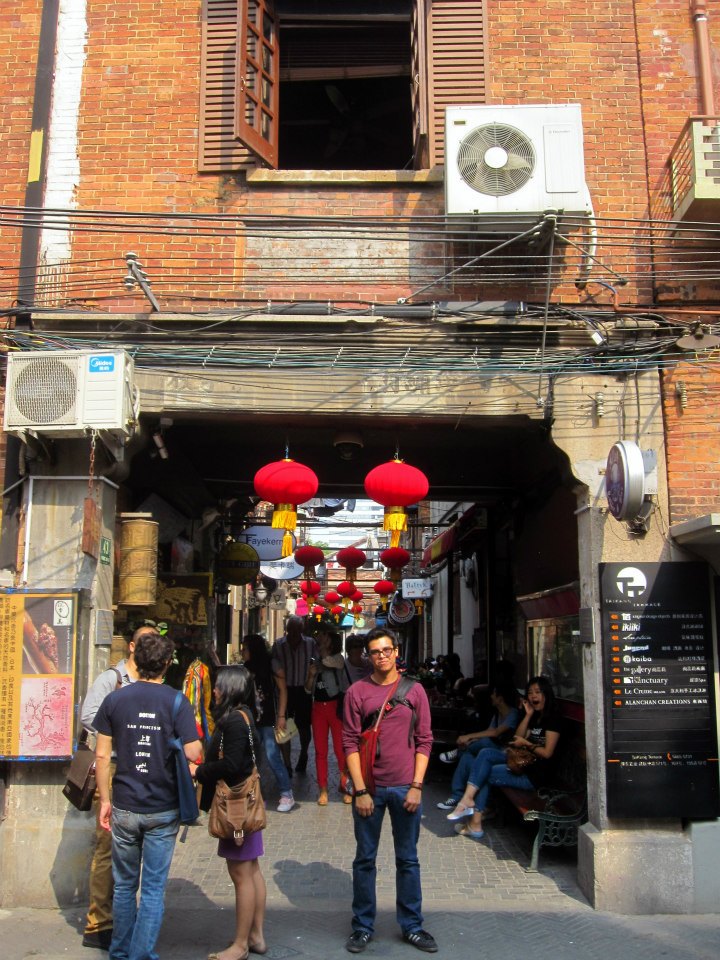 Why did you choose ERG? What made it unique for you?
When I visited ERG, it was raining–hard. The students and professors I met with told me it didn't happen that often and that I visited at a quite abnormal time. Nevertheless, talking with them convinced me that graduate school could be all the things that I hoped for. ERG is a community of passionate and intelligent scholars committed to making the world a better place. I, therefore, wanted to be a part of this place.
What advice do you have for prospective students? What can they expect?
Being a student at ERG is being surrounded by opportunities, challenges and new ideas. It can be testing at times, and you will find yourself stressed as well, but it's important to remember that ERG is a supportive community that wants to see you succeed. Your cohort is impressive and even intimidating, but they can also be your strongest supporters and lend you a hand. Not only that; ERGies are also the best biking and rock climbing partners you could ask for.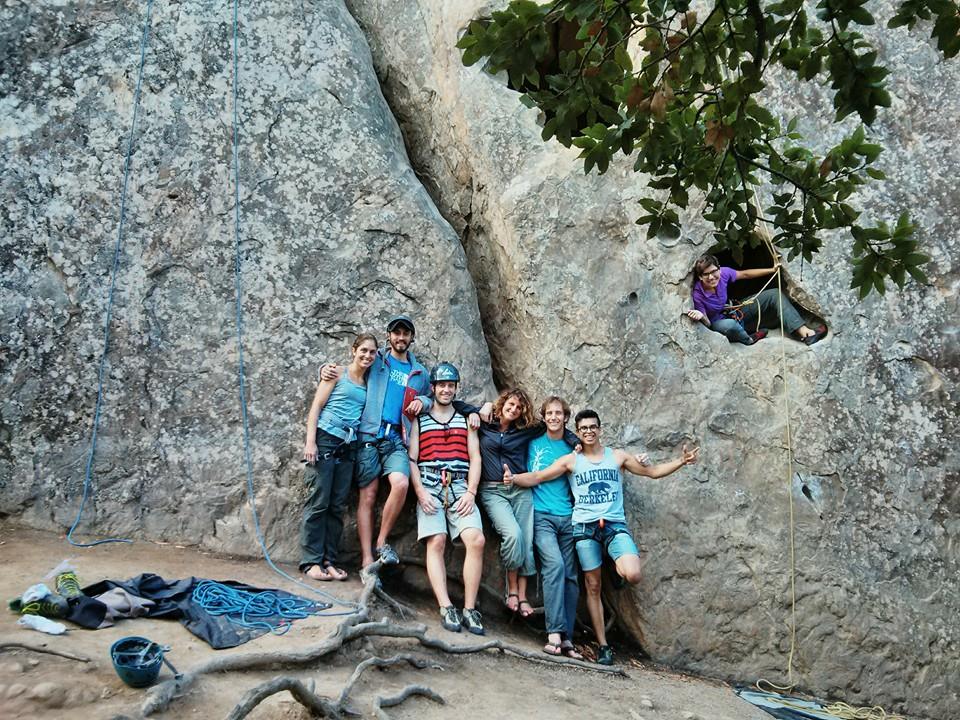 Froy with ERG climbing buddies
Who have you been working with at ERG?
I have been working with
Prof. Duncan Callaway
since my first or second month here at ERG. I have found working with him rewarding and full of growth opportunities. We came to ERG at the same time, so we are kind of members of the same cohort. Now, more seriously, I consider him a great mentor, allowing me freedom to work on projects that I am interested in and to pursue ideas that need refinement, but he also guides me when I need help and get stuck. He is an avid biker, and we have talked about going for a ride together–we still need to make that happen.
What does the future hold for you?
I would like to work in California and China on smart grid or renewable energy integration problems. Even while smoggy and chaotic, I miss Beijing, its food and its people. California feels like home now, but I am not one to stay in one place for long–at least for now.