VERONICA JACOME – Shocks, Burnouts, and Outages: Chronicles of Modern Energy for All
September 16, 2020 @ 4:00 pm

-

5:30 pm

PDT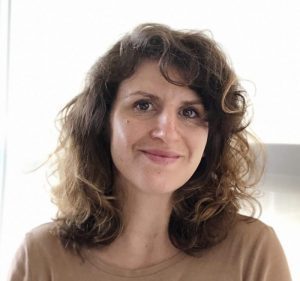 THE ENERGY AND RESOURCES GROUP FALL 2020 COLLOQUIUM SERIES PRESENTS:
TITLE:
Shocks, Burnouts, and Outages: Chronicles of Modern Energy for All
DATE:
Wednesday, September 16, 2020
TIME:
4:00-5:30 PM
LOCATION:
Zoom
MEETING ID: 
917 1115 6538
PASSCODE: 
153466
NOTE: 
All participants and hosts are now required to sign into a Zoom account prior to joining meetings hosted by UC Berkeley. Participants who are not eligible for a UC Berkeley-provided Zoom account can use a Zoom account provided by their institution, can create a free, consumer Zoom account (at https://zoom.us/freesignup/), or can dial in via phone.
SPEAKER:
Veronica Jacome
DESCRIPTION:
Vero's work explores how "modern energy for all"—the internationally-supported goal to increase electricity access—came to be touted as a primary means of poverty alleviation in the Global South. Despite outsized amounts of money and support, electricity development goals have been largely unrealized and huge disparities in electricity production and reliability persist worldwide. Nevertheless, low-income residents, particularly in sub-Saharan Africa (SSA) and south Asia, are tacitly understood to be "able to cope" or fortunate in spite of poor quality and expensive access – because "a little goes a long way." Simultaneously, these same users are being partially blamed for failing electrical systems – accused of not consuming enough or unwilling to pay for the service. In an attempt to move past these oversimplified, prescriptive narratives, Vero's work develops a detailed ethnographic account of the benefits, responsibilities, and burdens on offer within, unreliable and unaffordable electricity access. Her work raises ethical and political questions around the future of energy development in the Global South.
SPEAKER:
Vero's research interrogates the links between energy infrastructure, development, and environmental justice. Situating her work in electricity access in the Global South, she investigates how contemporary assumptions about the value of electricity development impact inequalities. She earned a PhD in the Energy and Resources Group at UC Berkeley, with a designated emphasis in the Program in Critical Theory, and holds a BS in Engineering Physics from University of Illinois, at Urbana-Champaign. At ERG, she drew on qualitative and qualitative methods to study the impacts of unaffordable and unreliable access on residents of Unguja, Tanzania. Vero is currently a postdoctoral fellow at UC Santa Barbara, working under the supervision of David Pellow in the Environmental Studies Program. She is in the process of conducting an historical-comparative study of infrastructure build-out in the US, Britain, Ghana, and Tanzania, and exploring the relationship between nation-state building, colonial and post-colonial interrelations, and capitalist investment of so-called successful and unsuccessful electricity infrastructures. Guided by a rigorous understanding of electric power systems and critical social theory, her research contributes to the political economy of development and the environment, critical urban studies, and theories of the Global South.