Isha Ray and Robin Marsh – Adaptation and Recovery after the 2015 Nepal Earthquakes: A Smallholder Household Perspective
March 16, 2017 @ 5:00 pm

-

7:00 pm

PDT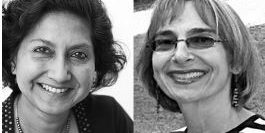 SPEAKERS:
Isha Ray
, Associate Professor, Energy & Resources Group, UC Berkeley;
Robin Marsh
, Resident Researcher, Institute for the Study of Societal Issues, UC Berkeley DATE: Thursday, March 16, 2017 TIME: 5:00-7:00 PM PLACE: Stephens Hall, 10 TITLE: Adaptation and Recovery after the 2015 Nepal Earthquakes: A Smallholder Household Perspective
DESCRIPTION: The Himalayan Studies Program at the Institute for South Asia Studies invites you to a talk by UC Berkeley water specialist Professor Isha Ray and Dr. Robin Marsh, Resident Researcher, Institute for the Study of Societal Issues on their recent work in Nepal.
ABOUT THE SPEAKERS:
Isha Ray joined the faculty of the Energy and Resources Group in 2002. She has a BA in Philosophy, Politics and Economics from Somerville College, Oxford University, and a PhD in Applied Economics from the Food Research Institute at Stanford University. She is the Co-Director of the Berkeley Water Center and a Faculty member of the Institute for South Asia Studies. Professor Ray's research interests are water, sanitation and development; water and gender; technology and development; and common property resources. Her research projects focus on access to water and sanitation for the rural and urban poor, and on the role of technology in improving livelihoods. She teaches courses on research methods in the social sciences, water and development, technology and development, and community-driven development. In addition to research and teaching, she has extensive past and ongoing experience in the non-profit sector on sustainable development, water, and gender equality.
Robin Marsh
, a researcher at the Institute for Study of Societal Issues (ISSI) at UC Berkeley, is a socio-economist with more than 25 years of experience in international agriculture, rural development and leadership development. She joined UC Berkeley in 2000 as academic coordinator of the Center for Sustainable Resource Development and co-director of the Beahrs Environmental Leadership Program (2000-2013), joining ISSI in 2014. She lectures in the field of Population, Environment and Development, and is affiliate faculty with The Blum Center for Developing Economies and the Berkeley Food Institute. Marsh was a founding partner in developing the MasterCard Foundation Scholars Program at Berkeley which funds sub-Saharan African undergrads and MA students to attend UC Berkeley (2012-2020). She is lead researcher on a multi-university project examining the career and life trajectories of African alumni of international universities (www.africanalumni.berkeley.edu). Marsh is currently leading a campus-wide initiative to provide research and training inputs to the East African Learning Lab for Population, Health and Environment. She is a fellow with EcoAgriculture Partners and the associated global initiative, Landscapes for People, Food and Nature. She received her Ph.D. from the Food Research Institute, Stanford University.