GORDON BAUER – Electrifying Shared Vehicle Services: Reframing the Three Revolutions
October 7, 2020 @ 4:00 pm

-

5:30 pm

PDT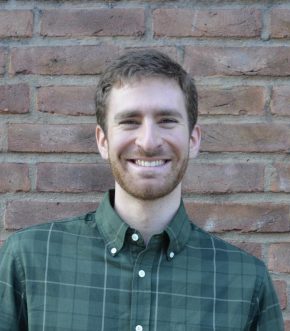 THE ENERGY AND RESOURCES GROUP PRESENTS:
TITLE: 
Electrifying Shared Vehicle Services: Reframing the Three Revolutions
SPEAKER:
Gordon Bauer
DATE:
October 7, 2020
TIME:
4:00-5:30 PM
LOCATION:
Zoom Meeting
MEETING ID: 
963 4952 8212
PASSCODE: 
148587
DESCRIPTION:
Preventing catastrophic climate change will require a rapid shift to transportation powered by clean electricity, and shared vehicle services (including taxis and ride-sourcing) can serve as a crucial beachhead market for battery electric vehicles. In this talk, Gordon will present his research on how to electrify these services, including infrastructure requirements, operational strategies, and policy implications. Along the way, he will reflect on lessons learned for achieving a just transition in the transportation system. Three technological revolutions – automation, electrification, and digitization – are disrupting the industry, but political and cultural paradigm shifts will be required to drive the disruption towards justice.
BIOGRAPHY:
Gordon draws on methods from data science, transportation engineering, and the social sciences to think about transformative sustainable transportation. He completed his PhD at ERG this fall and is now studying equity implications of electric vehicle adoption at The International Council on Clean Transportation. Gordon also holds a BA with Highest Honors in Chemistry from Williams College.