ERG Colloquium: Chris Jones
September 10, 2014 @ 4:00 pm

-

5:30 pm

PST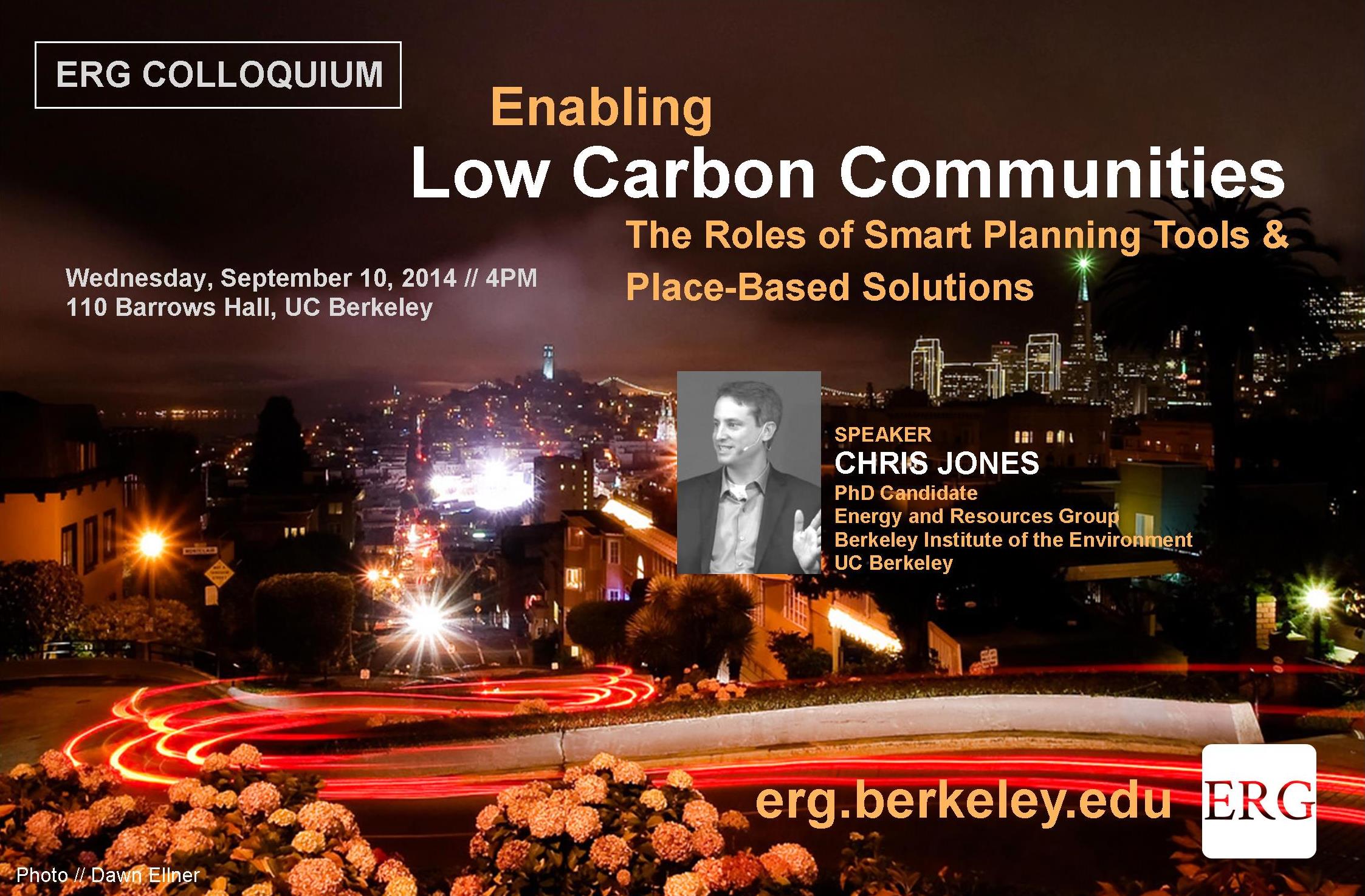 Energy and Resources Group Fall 2014 Col­lo­quium Series (ER295)
TITLE
Enabling Low Carbon Communities: The Roles of Smart Planning Tools and Place-Based Solutions
SPEAKER
Chris Jones
PhD Candidate Energy and Resources Group Berkeley Institute of the Environment UC Berkeley The scale of the climate crisis is immense and solutions are urgently needed. This dissertation answers a number of important questions relevant to scaling up low carbon solutions to U.S. households and communities. What is the size and composition of average household carbon footprints in U.S. zip codes, cities, counties and states? What are the financial costs and GHG reduction potentials for different household types and locations? What is the effect of population density and suburbanization on emissions and how might low carbon planning priorities be different for urban cores, suburbs and regional authorities? Differences in the size, composition and location of household carbon footprints suggest the need for tailoring of GHG mitigation efforts to different populations. Results from quantitative research have informed the development of "smart" online carbon management tools that allows users to quickly calculate, compare and manage household, business and community-scale carbon footprints, and to visualize average household carbon footprints using high spatial resolution interactive maps. Yet the potential benefits of such tools are limited to those who find them, and the information may often do little to increase intrinsic motivation to adopt new low carbon technologies and practices. Following lessons from behavioral sciences, a pilot project engaged ~2,700 residents in eight participating cities to track and reduce household carbon footprints and compete for the title of "Coolest California City." The program achieved an estimated 14% reduction in electricity consumption, lending evidence that community-scale climate initiatives, enabled by sophisticated information and communication technologies and motivated local program implementers, can help scale up tailored, place-based climate solutions.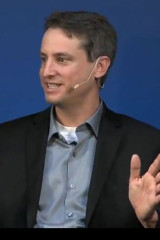 Chris Jones
leads the
CoolClimate Network
, a division of U.C. Berkeley's
Renewable and Appropriate Energy Laboratory
(RAEL). CoolClimate develops "smart" greenhouse gas (GHG) management tools that allow households, businesses and communities to quickly assess their carbon footprints, compare their results to appropriate benchmarks, and identify the most promising GHG mitigation opportunities. Versions of CoolClimate tools have been adopted by the state of California via the 
CoolCalifornia.org
partnership, non-governmental organizations, businesses and communities throughout the United States. Jones serves as co-chair of the Behavior, Energy and Climate Change (BECC) Conference (4
th
year as program chair), the premier conference focused on understanding individual and organizational behavior and decision-making related to energy usage, greenhouse gas emissions, climate change, and sustainability. He has also co-facilitated a university course on behavior and sustainability. Jones is a doctoral candidate in U.C. Berkeley's Energy and Resources Group. He holds an M.S. in Energy and Resources and an M.A. in Latin American Studies, both from U.C. Berkeley, and a B.A. in Politics from U.C. Santa Cruz.