COLLOQUIUM: James Rising
September 2, 2015 @ 4:00 pm

-

5:30 pm

PST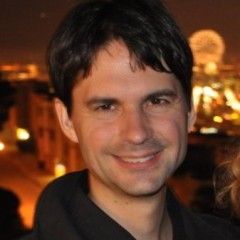 SPEAKER 
James Rising Ciriance – Wantrup Fellow UC Berkeley
TITLE
Planet on a plate: Building an integrated model of food production The food system lies at the center of many questions of sustainability and development. Understanding the consequences of new policies, climate change, and population growth requires a comprehensive perspective on agriculture, including its connections with water and energy, the trade-offs between land use choices, and dynamic feedbacks at many scales. Through multiple projects and collaborations, we are approaching such a model with some surprising results along the way.
James Rising
studies and develops frameworks to model the feedback loops between environmental and human systems. He is particularly interested in complexity in the food system, and how policy leverage points play out spatially and dynamically. Currently, his projects include a tool for distributed meta-analysis used by the Risky Business Project, the integrated modeling of water, energy, and food in the United States, and studies in spatial interactions in marine fisheries. James received his PhD in Sustainable Development from Columbia University. He previously taught assorted seminars at MIT's Experimental Study Group and electrical engineering at Franklin W. Olin College of Engineering. Until recently, he worked as a software developer, working with over a dozen companies on signal processing, social networks, and artificial intelligence. He hopes to use new technologies to help communities act on modeling insights to mitigate climate change, promote social justice, and pursue ecocentric world changing.
NOTE: Please take note of the new meeting room, 126 Barrows Hall, UC Berkeley.