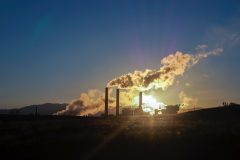 ERG PhD Student Nancy Freitas Featured in New Webinar Series "Midday Science Cafe"
In the new virtual series "Midday Science Cafe" hosted by Science at Cal, ERG PhD student Nancy Freitas will be speaking in the upcoming episode, "Climate Change Solutions: Managing the Global Carbon Cycle". The event will be taking place on Thursday, September 17th, 12pm – 1:30pm. Freitas will be discussing "how quantifying carbon dioxide and methane emissions released from deep lake sediments in the Arctic can improve Earth system models, advancing the quality of climate model projections."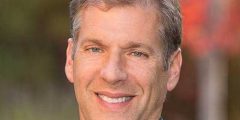 New ERG Chair Daniel M. Kammen
We are pleased to announce the appointment of the new Energy and Resources Group Chair, Professor Daniel M. Kammen. His appointment began July 1, 2017. Daniel Kam­men is a Pro­fes­sor of Energy with appoint­ments in the Energy and Resources Group, The Gold­man School of Pub­lic Pol­icy, and the Depart­ment of Nuclear Engi­neer­ing at the Uni­ver­sity of Cal­i­for­nia, Berke­ley. […]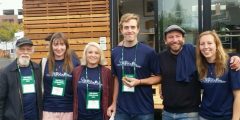 ERG-led THIMBY Wins Categories in Tiny House Competition
The Tiny House in My Backyard (THIMBY) team won several categories in the 2016 Sacramento Municipal District Tiny House Competition.