Rebekah Shirley holds a PhD from the Energy and Resources Group (ERG) at the University of California, Berkeley where she also obtained a MSc. Energy and Resources and a MSc. Civil Engineering. She has a Bachelor of Arts and Science in Environment at McGill University. She is from Trinidad and Tobago and worked there doing environmental impact assessment for energy projects prior to Berkeley. She now does research on sustainable islands at the Renewable and Appropriate Energy Laboratory, directed by Professor Dan Kammen, working on decision support tools for energy resource management. She has done work with NREL in the Caribbean and now also works with environmental groups in islands of the Pacific and Southeast Asia. Rebekah was a Chancellor's Fellow and has won grants from organizations such as the DOE and the Rainforest Foundation that support her work.
Links
Publications
STUDENT SPOTLIGHT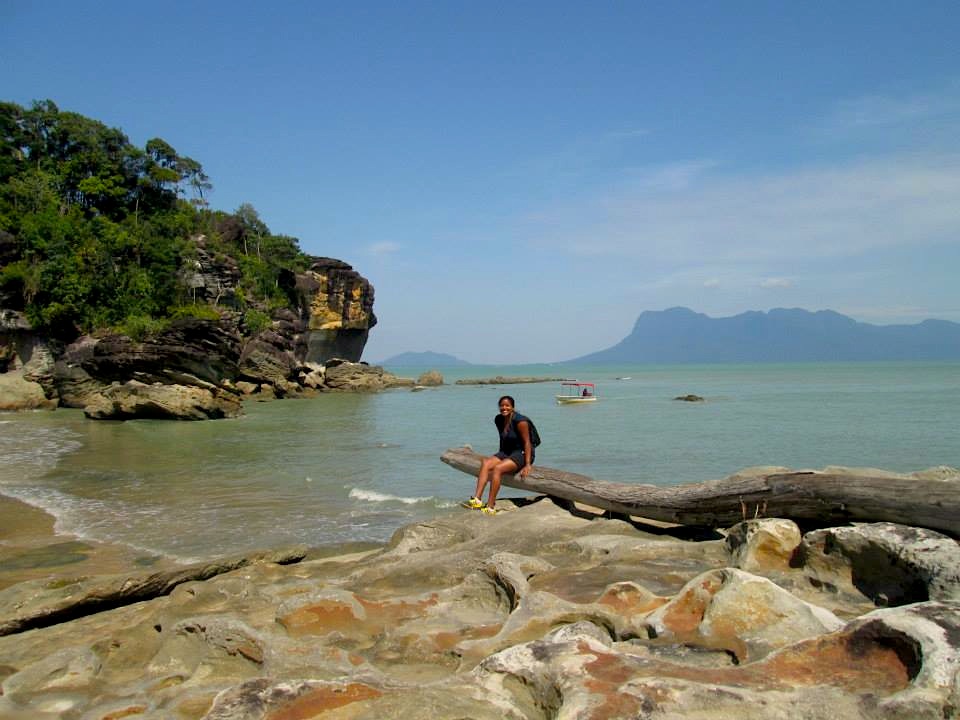 Rebekah Shirley believes that there is more than one path to a bright, energy secure future. Developing nations strive to connect more and more of their communities to energy. Many have emulated the fossil fuel intensive model of developed nations, but Rebekah believes that this is not necessarily the only way.
Rebekah pursues ways of doing energy differently, particularly in places such as Malaysian Borneo. She reveals how working in sensitive environments requires new ways of thinking. "We are combining energy planning with land use management in such an ecologically sensitive region that it is cutting edge and we hope it will help create precedents of resource use in other major sensitive areas," she explains.
Coming from the Caribbean, Rebekah hopes to understand how to apply established energy planning tools to small developing regions. "Right now there are many new energy futures mod­el­ing tools emerging in Cal­i­for­nia and the US more gen­er­ally. There are com­plex opti­miza­tion mod­els, gen­eral equi­lib­rium mod­els and sim­u­la­tion mod­els being employed by the EIA, NREL and local deci­sion mak­ing bod­ies to cre­ate action­able pol­icy. I am inter­ested in how these kinds of tools can be applied to devel­op­ing coun­try contexts."
ERG provides an opportunity for Rebekah to explore such ideas and to break new ground in the field of energy. "I see ERG as a program that has legitimately shaped and influenced the field of energy science and the fundamental questions that the field itself tries to answer. The actual level of expertise that we are exposed to here far exceeded my expectation."
Alongside energy expertise, Rebekah has also recognized the need to understand regional contexts, while working in places such as India, Southeast Asia and the Caribbean. "Because of all the col­lab­o­ra­tive oppor­tu­ni­ties avail­able through ERG, I am able to be involved in projects across different regions. ERG has allowed and helped me think of cul­tur­ally appro­pri­ate ways of approach­ing questions of sustainability."
She has also experienced an ethos of cultural understanding and community while at ERG. "I am from the Caribbean and island culture is a big part of who I am! Students here at ERG come from many different backgrounds and are very eager to learn about cultures other than their own, so I felt welcomed here."
ERG has been a stepping-stone toward merging Rebekah's desire to teach and to find practical energy solutions in the developing world. "I realized I have a passion for teaching while here at ERG, so I'd like to create a space for myself where I can teach and continue to do application oriented research with a focus on small developing countries."