Rebekah Shirley is cur­rently a PhD stu­dent with the Energy and Resources Group (ERG) at the Uni­ver­sity of Cal­i­for­nia, Berke­ley where she also obtained a MSc. Energy and Resources and a MSc. Civil Engi­neer­ing. She has a Bach­e­lor of Arts and Sci­ence in Envi­ron­ment at McGill Uni­ver­sity. She is from Trinidad and Tobago and worked there doing envi­ron­men­tal impact assess­ment for energy projects prior to Berke­ley. She now does research on sus­tain­able islands at the Renew­able and Appro­pri­ate Energy Lab­o­ra­tory, directed by Pro­fes­sor Dan Kam­men, work­ing on deci­sion sup­port tools for energy resource man­age­ment. She has done work with NREL in the Caribbean and now also works with envi­ron­men­tal groups in islands of the Pacific and South­east Asia. Rebekah was a Chancellor's Fel­low and has won grants from orga­ni­za­tions such as the DOE and the Rain­for­est Foun­da­tion that sup­port her work.
Links
Pub­li­ca­tions
STUDENT SPOTLIGHT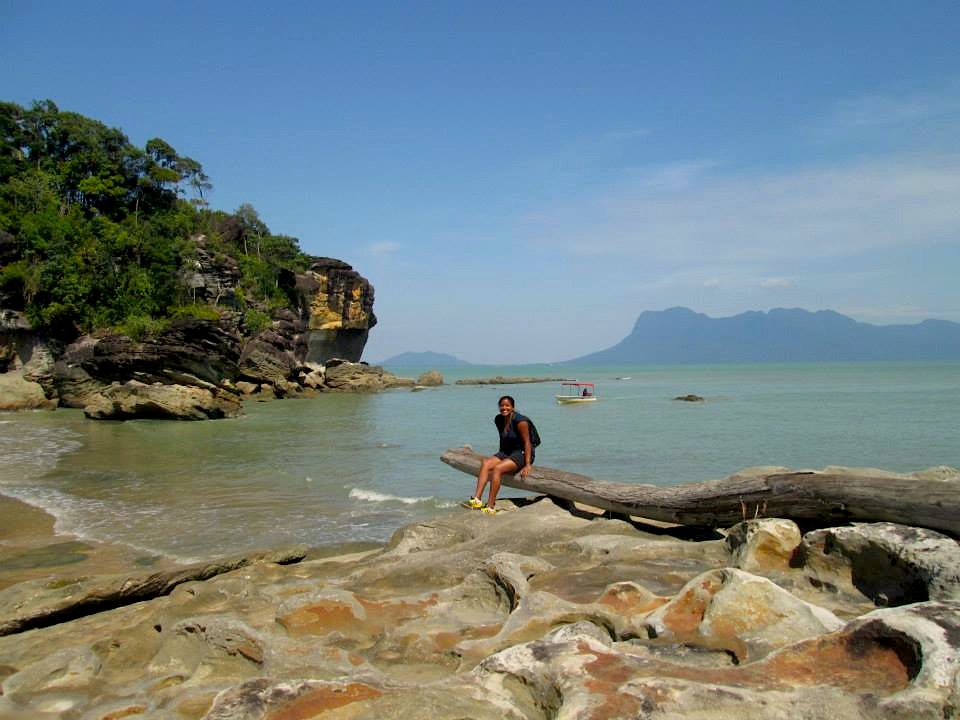 Rebekah Shirley believes that there is more than one path to a bright, energy secure future. Devel­op­ing nations strive to con­nect more and more of their com­mu­ni­ties to energy. Many have emu­lated the fos­sil fuel inten­sive model of devel­oped nations, but Rebekah believes that this is not nec­es­sar­ily the only way.
Rebekah pur­sues ways of doing energy dif­fer­ently, par­tic­u­larly in places such as Malaysian Bor­neo. She reveals how work­ing in sen­si­tive envi­ron­ments requires new ways of think­ing. "We are com­bin­ing energy plan­ning with land use man­age­ment in such an eco­log­i­cally sen­si­tive region that it is cut­ting edge and we hope it will help cre­ate prece­dents of resource use in other major sen­si­tive areas," she explains.
Com­ing from the Caribbean, Rebekah hopes to under­stand how to apply estab­lished energy plan­ning tools to small devel­op­ing regions. "Right now there are many new energy futures mod­el­ing tools emerg­ing in Cal­i­for­nia and the US more gen­er­ally. There are com­plex opti­miza­tion mod­els, gen­eral equi­lib­rium mod­els and sim­u­la­tion mod­els being employed by the EIA, NREL and local deci­sion mak­ing bod­ies to cre­ate action­able pol­icy. I am inter­ested in how these kinds of tools can be applied to devel­op­ing coun­try contexts."
ERG pro­vides an oppor­tu­nity for Rebekah to explore such ideas and to break new ground in the field of energy. "I see ERG as a pro­gram that has legit­i­mately shaped and influ­enced the field of energy sci­ence and the fun­da­men­tal ques­tions that the field itself tries to answer. The actual level of exper­tise that we are exposed to here far exceeded my expectation."
Along­side energy exper­tise, Rebekah has also rec­og­nized the need to under­stand regional con­texts, while work­ing in places such as India, South­east Asia and the Caribbean. "Because of all the col­lab­o­ra­tive oppor­tu­ni­ties avail­able through ERG, I am able to be involved in projects across dif­fer­ent regions. ERG has allowed and helped me think of cul­tur­ally appro­pri­ate ways of approach­ing ques­tions of sustainability."
She has also expe­ri­enced an ethos of cul­tural under­stand­ing and com­mu­nity while at ERG. "I am from the Caribbean and island cul­ture is a big part of who I am! Stu­dents here at ERG come from many dif­fer­ent back­grounds and are very eager to learn about cul­tures other than their own, so I felt wel­comed here."
ERG has been a stepping-stone toward merg­ing Rebekah's desire to teach and to find prac­ti­cal energy solu­tions in the devel­op­ing world. "I real­ized I have a pas­sion for teach­ing while here at ERG, so I'd like to cre­ate a space for myself where I can teach and con­tinue to do appli­ca­tion ori­ented research with a focus on small devel­op­ing countries."