Jess studies the impact of and adaptation to climate change on Latin America's coasts. Currently, she travels on her 39-foot sailboat, Oleada, down the Pacific coast of Mexico and Central America, through the Panama Canal, and into the Caribbean to document local climate knowledge through GIS mapping and personal narratives. You can follow her journey through her blog or ICWA link, below. Jess came to ERG after ten years as a backcountry guide and field biologist, including work for the largest thermal solar plant in the world and teaching user-friendly satellite mapping in the Andes-Amazon region. At ERG, she has also worked on a clean energy strategy for Kosovo and renew­able energy devel­op­ment mapping in Eastern and Southern Africa.
Links
Contact
reilly@berkeley.edu
STUDENT SPOTLIGHT (2015)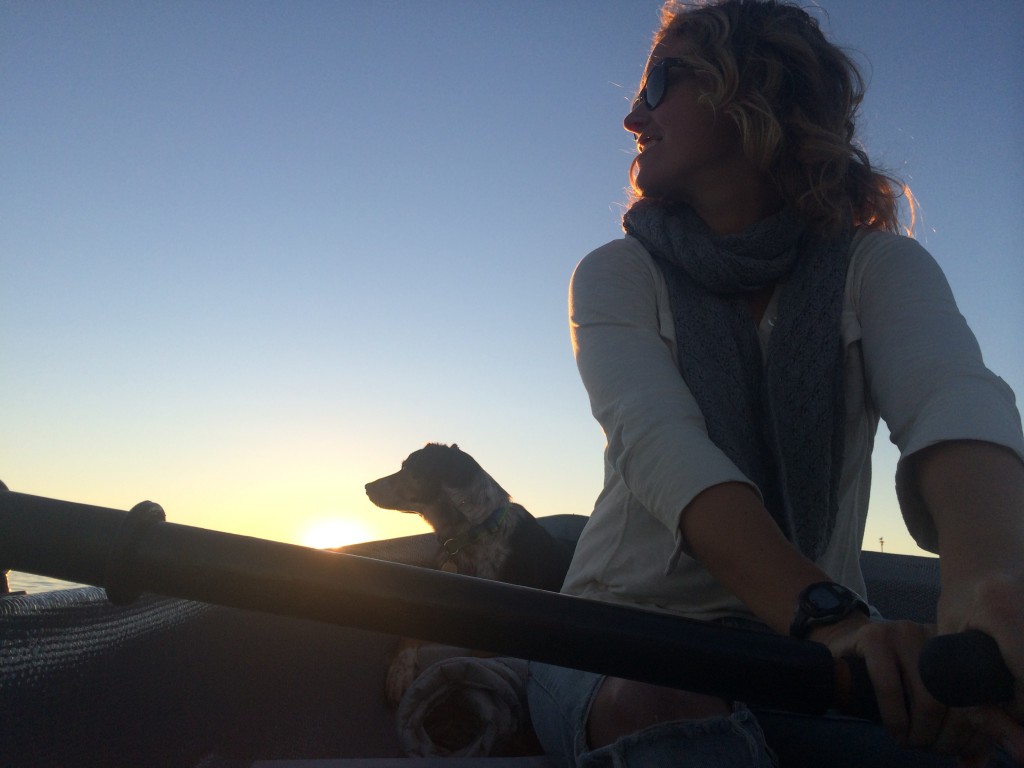 What have you been working on that most excites you?
I study vulnerability and resilience to sea level rise on Latin America's coasts. My research uses both science and story to get a holistic picture for policymakers, empower rural communities, and translate both scientific information and powerful anecdotes into a digestible, integrated format. And I do this all from my 39 foot sailboat, which gives me access to rural areas and a unique way to connect with people on the coasts: I get to share an open water experience of these ocean-dependent communities. I have been able to work at the forefront of climate research and advocacy in an applied way. I study climate change at the intersection of science and story, and through ERG I have found scholars and leaders who support my approach. There aren't many researchers who want to spend time getting seasick in really rural areas to learn about how humans and environments adapt. My approach challenges the current research modes, but ERG creates the space and encouragement for this to happen.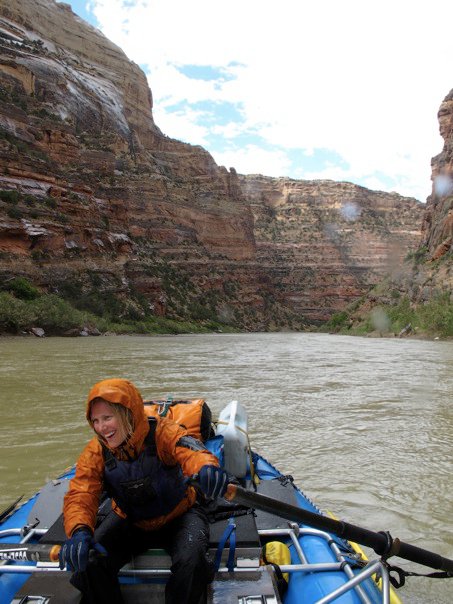 Why did you choose ERG?
ERG is truly interdisciplinary. There is both freedom and support to pursue interests and research goals outside of the delineated academic boundaries. I don't think I could have walked into my advisor's office anywhere else and told him my plan was to sail to Latin America to collect data and stories and gotten the response, "Well, we have to find you a boat." And I am grateful to the brilliant, remarkable student body. I feel as if I am studying and researching among the current and future change makers of the world. ERG has opened the door to the world's most incredible scholars and researchers. In addition, I now have a solid foundation from which to make research decisions. When I need help, I can turn to my colleagues and professors at ERG, and they both support and challenge my ideas.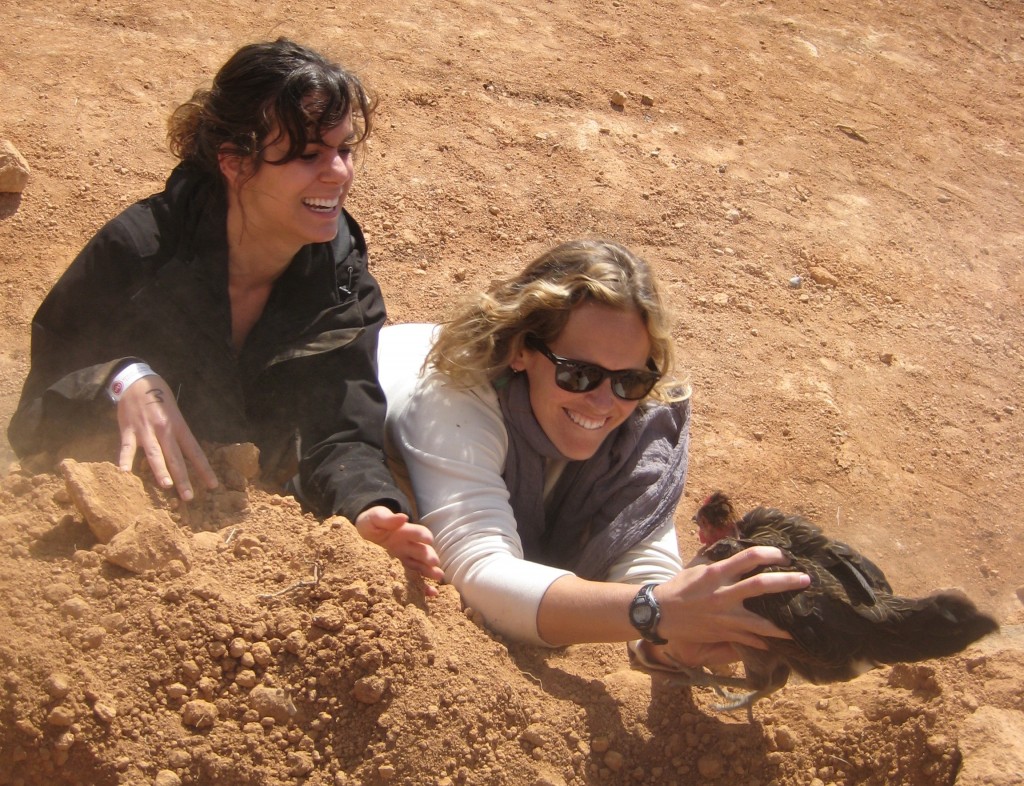 I have worked closely with both
John Harte
and
Dan Kammen
. John gave me the opportunity to expand my knowledge as a teacher as a Graduate Student Instructor, and this experience was foundational for me as a graduate student. With Dan, I have been able to work with organizations in Kosovo to support renewable energy development, and I supported a group of NEXUS scholars to develop the Map of Stories, a website that layers historical climate data with news stories of climate change to better connect science with events on the ground. Through these experiences I have been able to develop a research path in which I combine my outdoor guide experience with field ecology and rural development. These advisers have challenged me to use my experience and passion to find the most effective way to make a difference through my research.
What advice do you have for prospective students?
ERG provides incredible freedom to pursue your interests, but be prepared to work hard! Your fellow students are a remarkable asset, and it's great to turn to each other for academic, professional, and personal support.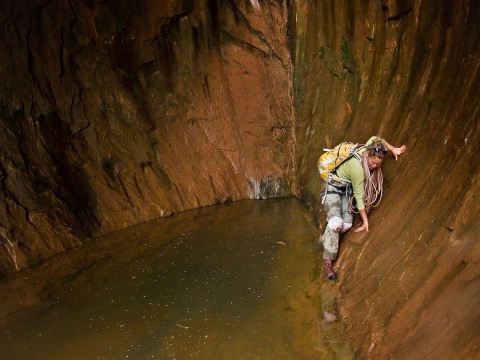 How has your background shaped your research at ERG?
After growing up on an estuary in coastal New Hampshire, I graduated from Brown University with a degree in Ecology and Evolutionary Biology in 2001. Until I returned to the left coast in 2012, I was based out of a rural community in southeast Utah. I worked both as a backcountry mountain biking guide and a field biologist throughout the West. The work eventually led me to projects in international adventure travel development in rural areas, as well as supporting the development of the largest thermal solar project in the world. I am interested in people and places "on the edges," and the harshness and diversity of both the desert and the coast appeal to me. At ERG, I explore how people can survive and thrive in these environments and make choices that both enhance their lives and their natural environment.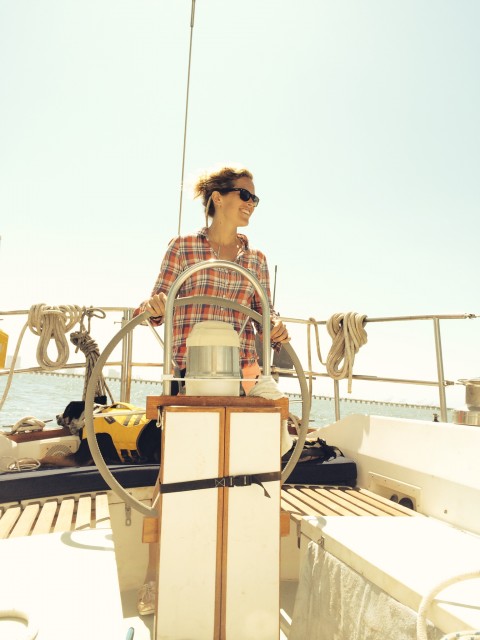 What's next for you?
For two years, I will sail my 39-foot sailboat from the Pacific coast of Mexico, down the coast of central America, through the Panama canal, and up into the Caribbean with a fellowship from the Institute of Current World Affairs. I will collect both data to create a map showing social vulnerability to the hazards of sea level rise, and stories about the impacts of climate change on the coasts. Stories can fill in the gaps, ground the data, and illuminate the differences between why one community changes with the tides and another washes away. After I have a vulnerability map, I will interview everyday people living and working on the coasts, as well as researchers, city planners, fishermen, and citizens young and old to understand how some places are more resilient than others when faced with (climate) change.