News & Events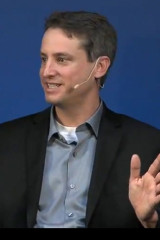 Update June 10, 11am ET: The Envi­ron­men­tal Pro­tec­tion Agency today announced its find­ing that green­house gas emis­sions from air­planes endan­ger human health. On the basis of that find­ing, the EPA is expected to pro­pose new rules later this sum­mer to limit those emissions.
ERG alum Chris Jones (MS '05, PhD '15) explains the level in which air­planes con­tribute to the emis­sion of green­house gases into the atmosphere.
Cal­cu­lat­ing the car­bon foot­print of any par­tic­u­lar flight is bit chal­leng­ing com­pared to ground trans­porta­tion. With cars, buses, and trains, car­bon diox­ide accounts for the vast major­ity of the green­house gas emit­ted. But because planes also leave behind a ton of water vapor (itself a potent green­house gas) high in the atmos­phere, car­bon diox­ide 'is only half the story with air travel,' Jones explained.
Read the full arti­cle here.