News & Events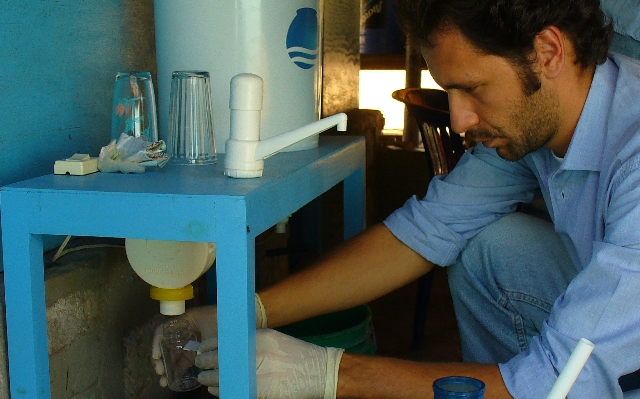 Potable water for every­one is Fer­min Rey­gadas' goal, par­tic­u­larly in rural Mex­ico. This not only takes the imple­men­ta­tion of appro­pri­ate tech­nolo­gies but inno­va­tions in eco­nomic mod­el­ing and the democ­ra­ti­za­tion of water. Fer­min tack­les all three as Exec­u­tive Direc­tor of Can­taro Azul.
Ear­lier this year, Fer­min was awarded as an Ashoka Fel­low. Accord­ing to the Ashoka website:
Ashoka Fel­lows are lead­ing social entre­pre­neurs who we rec­og­nize to have inno­v­a­tive solu­tions to social prob­lems and the poten­tial to change pat­terns across soci­ety. They demon­strate unri­valed com­mit­ment to bold new ideas and prove that com­pas­sion, cre­ativ­ity, and col­lab­o­ra­tion are tremen­dous forces for change. Ashoka Fel­lows work in over 70 coun­tries around the globe in every area of human need.
Nom­i­nees go through a long and rig­or­ous selec­tion process and a final exec­u­tive vote. This year a total of 18 Fel­lows have been selected from a global com­pe­ti­tion. It is one of the most pres­ti­gious inter­na­tional awards that a sit­ting ERG grad­u­ate stu­dent has received. There has been no Ashoka Fel­low among ERG grad­u­ate stu­dents in the last 25 years–the dura­tion of this award.
Fer­min will give a talk at the ERG Col­lo­quium Series on Wednes­day, April 23, 2014. For more infor­ma­tion on this event, please click here.