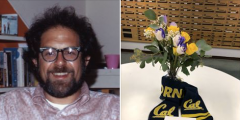 Campus and Alumni Mourn the Passing of ERG Professor Gene Rochlin
It is with a very heavy heart that I have to pass on the news that University of California Berkeley Energy and Resources Group (ERG) core faculty emeritus Gene Rochlin passed away this weekend.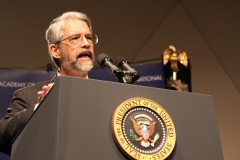 Holdren Sets New Course for US Energy
President Obama's top science advisor and ERG Co-founder, John Holdren, is confident that America's next energy plan "will make a difference."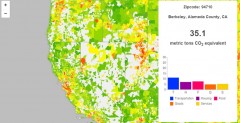 50% of U.S. household carbon footprint Suburban sprawl
Chris Jones (ERG PhD) and Prof. Dan Kammen point out that U.S. households are responsible for about 20% of annual worldwide greenhouse gas emissions, which are driving climate change.